Phillip CFDTrader
Phillip CFDTrader 2 was designed for the advanced trader in mind. It boasts of many new features, which would suit CFD traders who require an intuitive platform for trading and risk management strategies. There are also short-cuts such as trading from charts and company information intended to bring your trading experience to a new level.
Exciting New Features with Phillip CFDTrader 2
Trade from Charts
Not only are you able to identify technical trends and analyse charting patterns with CFDTrader 2, you are also one click away from initiating a trade. Gain an edge with the convenience of trading from CFDTrader 2's charts. Your current net open positions are also indicated on the charts, allowing you to make more timely trade decisions.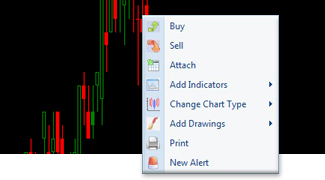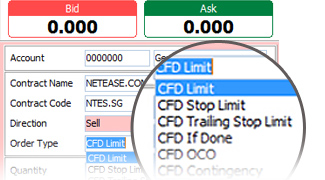 Risk Management Order Types
Risk management is critical to successful trading. Maximise your profits and minimise your losses with risk management order types such as Stop Limit, Trailing Stop Limit, If Done, OCO, Contingency, Countdown, Unreleased orders on both Shares CFD & DMA CFD. CFDTrader 2 helps you to keep your emotions at bay to manage your trade more effectively.
Company Info
Be in the know of every company with tools like Reuters Fundamental Information, which provides data such as financial ratios, analyst estimates and financial statements. Obtain pertinent trading information including Cash Advanced Market Depth and counter details easily.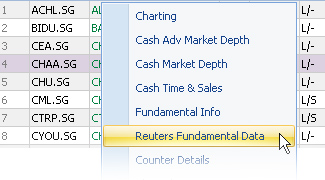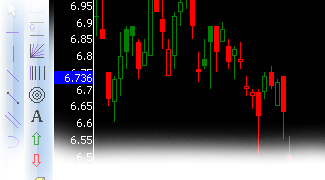 Intuitive Charts
With an easy-to-use charting software like CFDTrader 2, the tools you need for technical analysis are at your fingertips. Our charts come with candlestick recognition capabilities and a wide range of indicators, allowing you to focus your energies on selecting the right trades to enter.
Customisable Workspaces
Every trader is different, so why should their trading workspaces be the same with the others? Customise CFDTrader 2 the way you like it, based on color themes, select the screens you like to work with and you can even set up price and order alerts. WatchList management is a breeze and saved workspaces can also be accessed across different work stations.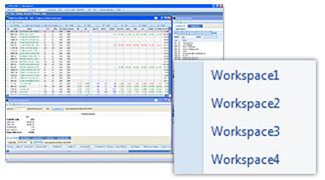 Watch our video tutorials

Interfaces

Workspaces

Watchlist