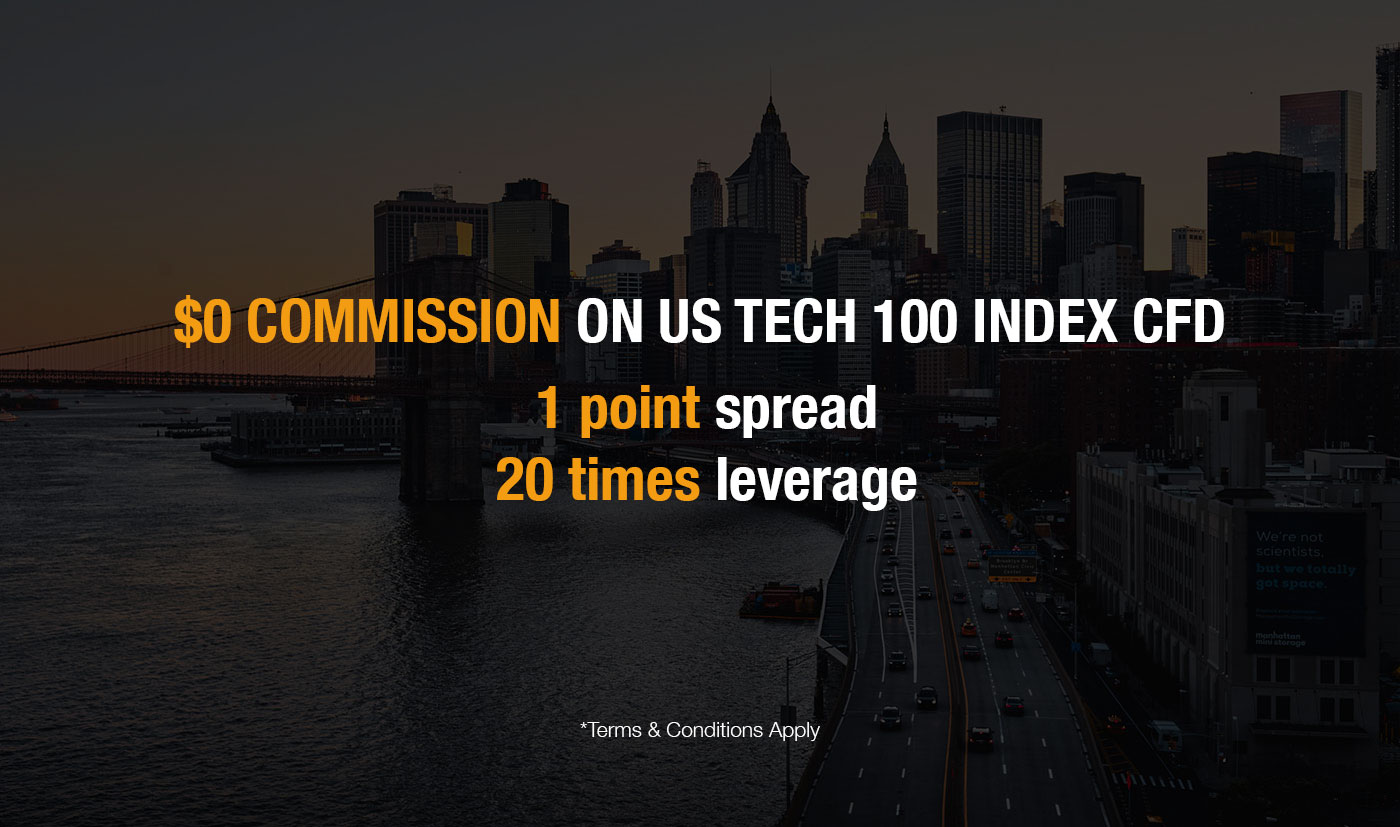 Trade US TECH 100 INDEX CFD at ZERO* commission
*Terms & Conditions:
Strictly applicable for US TECH 100 INDEX USD5 CFD trades executed during the promotional period of 4th July 2017 till 29th December 2017.
Finance charges for outstanding position(s) apply.
The following persons are not eligible to participate in this promotion unless approved by the management of Phillip Securities Pte Ltd (PSPL):

Phillip Securities Pte Ltd (PSPL) account holders whose accounts have been suspended, cancelled or terminated

In the event of a dispute over the client's eligibility to participate in this promotion, Phillip Securities Private Limited's ("PSPL") decision will be final.
Notwithstanding anything herein contained, PSPL reserves the right at any time in its absolute discrete to (i) amend, add and / or delete any time of these Terms and Conditions without prior notification (including eligibility and qualifying terms and criteria), and all participants shall be bound by such amendments, additions and / or deletions when effected, or (ii) vary, withdraw, or cancel any items or the promotion without having to disclose a reason there of and without any compensation or payment whatsoever. PSPL's decision on all matters relating to the promotion shall be final and binding on all participants.
By taking part in this promotion, the participant acknowledges that he/she has read and consented to these Terms & Conditions.
In addition, Trade 100 US ETF CFDs from US$5 commission