Earn up to S$360 cash credits when you trade FX CFDs!
From 2 October to 29 December 2023, enjoy up to S$120 cash credits every month and earn up to S$360 cash credits when you trade FX CFDs for 3 consecutive months (October, November and December). Start trading today! 


Calculation of trades are refreshed at the start of each calendar month. Enjoy up to S$120 Cash Credits every month, from now till end December 2023!
24/5 Trading Hours
We offer 24/5 trading hours while providing round the clock trade support to answer your questions and resolve any issues you may encounter.


Zero Commissions
Trade across 39 FX CFD pairs on our commission-free forex CFD platform.



Up to 20x Leverage
With up to 20x leverage when trading FX CFD, our POEMS CFD platform gives you the ability to amplify your trading power and increase your potential returns.

Competitive Spreads
As one of the best FX CFD broker in the market , we offer tight, competitive spreads that go as low as 0.3 pips!
Trade FX CFD on our seamless platforms: POEMS and POEMS CFD MT5. Open a CFD account now!
Most Popular Pairs
Latest Pair
Major Pairs
SGD Pairs
Most Popular Pairs
| | | | |
| --- | --- | --- | --- |
| FX CFD Pairs | Best Spread | Margin Requirement | Value of 1 Pip  |
| | 0.7 Pips | 5% | S$1 |
| | 0.4 Pips | 5% | US$1 |
| | 0.4 Pips | 5% | US$1 |
| | 0.3 Pips | 5% | US$1 |
Spreads are subject to variation and may widen, especially in volatile market conditions.
Latest Pair
Major Pairs
SGD Pairs
Trade FX CFD on our seamless platforms: POEMS and POEMS CFD MT5. Open a CFD account now!
1) The Promotion will be held from 2 October 2023 to 29 December 2023, both dates inclusive. ('Promotion Period')
2) This Promotion is open to all Phillip Securities Pte Ltd ("PSPL") clients.
3) This promotion is valid for the following CFD products: ('Eligible Products')
a) All FX CFDs

4) Promotion Mechanics:
a) Eligible Clients will qualify for S$20 CFD Cash Credits by trading a total of 8 contracts (buy/sell) on Eligible Products within a single calendar month and an additional S$100 CFD Cash Credits if they trade another 28 contracts (buy/sell) on Eligible Products within the same calendar month ('Reward'). Please note that the calendar month for this promotion is defined by the start and end of trading hours within that month.

b) The number of contracts traded on Eligible Products will reset at the start of each calendar month. Eligible Clients can qualify for the Reward again if they meet the requirement each calendar month during the Promotion Period.
c) Each Eligible Client is entitled to a maximum of S$120 CFD Cash Credit Reward per calendar month per NRIC/FIN number.
d) Clients can trade on either their POEMS CFD account or POEMS CFD MT5 account. If a client has multiple Eligible Accounts that qualify for this Promotion, only the CFD account or POEMS CFD MT5 account with the highest accumulated traded contracts during the promotion period will be considered. Should the client trades an equal number of trades in multiple accounts, we will credit the account that meet the requirement first.
e) Contracts traded on Eligible Products across multiple CFD accounts cannot be combined.
f) Number of Clients who qualify for the promotion is capped at 1888 (unqiue) pax.
 5)    CFD Cash Credits will be credited to the account that qualify for the promotion by the 18th of the following calendar month, if the 18th falls on a Saturday or Sunday, the CFD Cash Credits will be credited on the next working day.
 6)    For CFD joint account holders, only the main account holder will be notified.
 7)  The following Customers are NOT eligible to participate in this promotion unless approved by the management of PSPL:
a) All employees of PSPL / Phillip Nova Pte. Ltd. ("PNPL"), and their associated entities (e.g. trading representatives, financial advisor representatives); PSPL and all its subsidiaries (direct or indirect); and their immediate families (e.g. spouse and children).
11)  By taking part in the promotion, you agree and consent to PSPL sending relevant information to third-party service providers to facilitate the delivery and redemption of the Reward.
12)  In the event of a dispute over the Customer's eligibility to participate in this promotion, PSPL's decision will be final.
13)  Notwithstanding anything herein contained, PSPL reserves the right at any time in its absolute discretion to (i) amend, add and / or delete these Terms and Conditions without prior notification (including eligibility; replacement of the prize; promotional mechanics, promotion duration without prior notification, qualifying terms and criteria), and all participants shall be bound by such amendments, additions and / or deletions when effected, or (ii) vary, withdraw, or cancel any items or the promotion without having to disclose a reason thereof and without any compensation or payment whatsoever. PSPL's decision on all matters relating to the promotion shall be final and binding on all participants.
14)  This advertisement has not been reviewed by the Monetary Authority of Singapore.
15) CFDs may not be suitable for customers whose risk tolerance is low. Customers are advised to understand the nature and risks involved in margin trading. Any CFD offered is not approved or endorsed by the issuer or originator of the underlying security and the issuer or originator is not privy to the CFD contract. Phillip Securities Pte Ltd reserves the right to amend the published information without prior notice. You are advised to read carefully and understand the Risk Disclosure Statement before undertaking transactions in CFDs. As CFD is a Specified Investment Product (SIP), retail customers are subject to the relevant assessment for trading/investing in SIPs. 
16)  By taking part in this promotion, the participant acknowledges that he / she has read and consented to these Terms & Conditions and Disclaimers
Frequently Asked Questions (FAQ)
Delve deeper into the world of forex trading with our articles!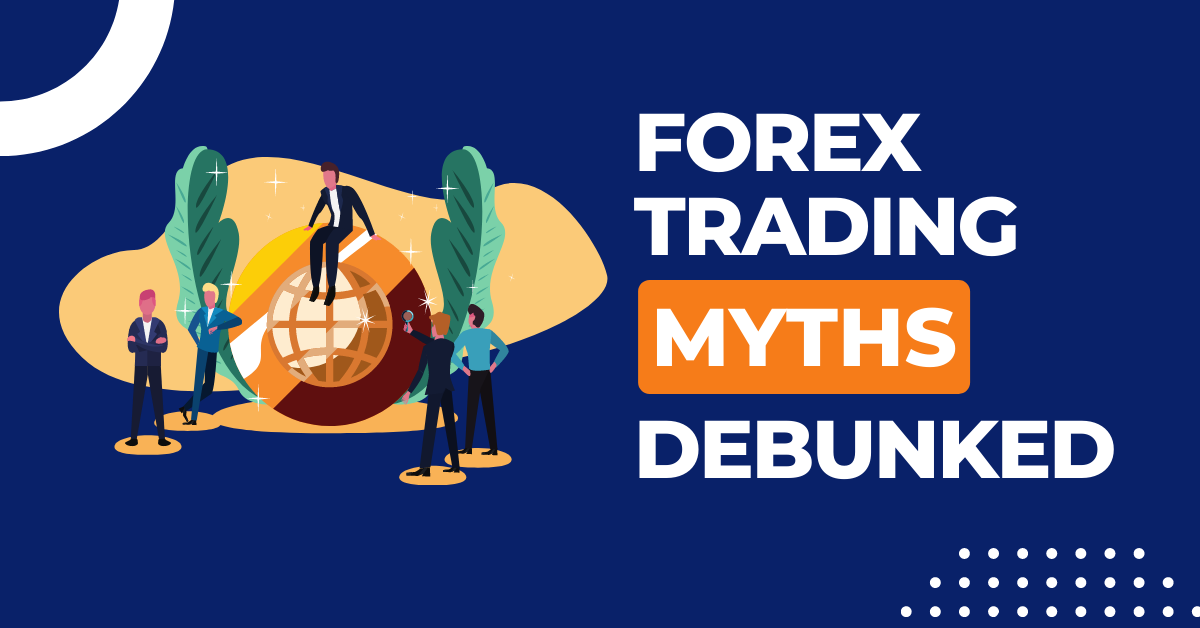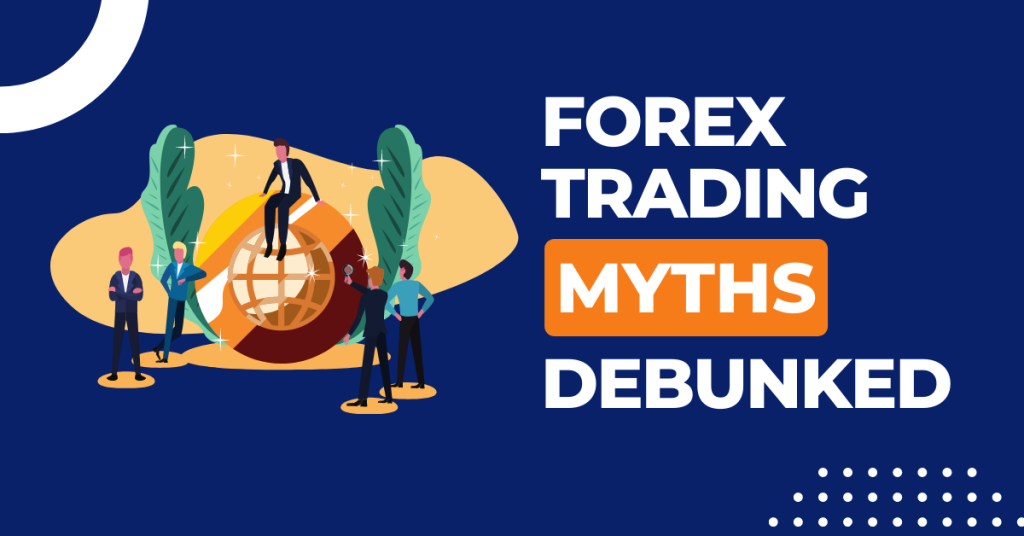 Forex Trading Myth Debunk
Some people think that forex trading (fx) will help them reap a fortune quickly. Others think it's unnecessarily risky. Which of these are fact and not fiction?
This article explains how to make money through a disciplined approach, and provides tips for staying safe while trading. It aims to help readers understand how forex trading works and how to get involved in a way that suits their needs and goals.