It Pays to Lend Out Your Shares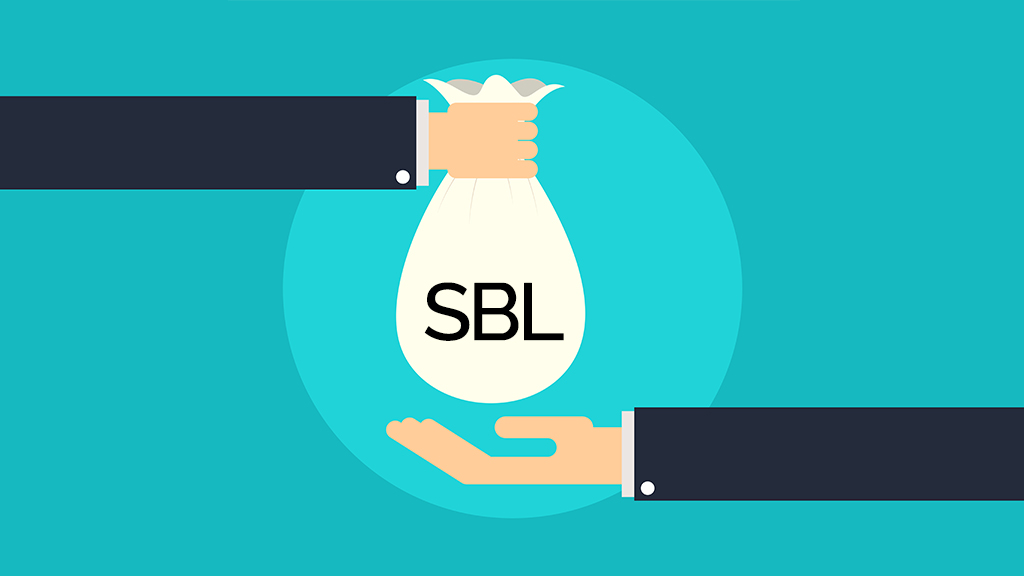 Jasvind Singh, Marketing Manager
Published On: 24 August 2017 | 4:00 PM
The US Markets has been falling the past 2 weeks and some are beginning to panic. Is this the start of a financial crisis? Should I sell of my shares and wait till there is a clearer indication? Or is this just a temporary correction in the market?
Some traders and investors are already flocking to CFDs to establish a short position on the market. Some are using CFDs to hedge their positions, to protect their profits on the shares they bought previously. It is a well-known fact today that you can still profit during the downturns of markets using CFDs but some investor feels CFD is too risky and not too suitable for them. Is there an alternative to CFD?
YES, there is one other tool you can use. It is called Shares Borrowing and Lending (SBL). Since not many brokers offer such facility many investors are unaware about it and hence lose out on the opportunity to earn a few extra bucks.
From the name itself you could tell that SBL involves two parties, a borrower and a lender. And there must be a win-win situation for both in order for it to work. Let's break it down.
If you are familiar with the markets, you will know that short-selling in the market is not allowed. At least in Singapore, you will have to ensure that if you performed short selling, you have to ensure that you have bought back your positions before the market closes at 5 pm. However, using SBL, you can perform short selling over a longer period. The facility allows owners of the shares to temporarily loan you the shares you want to short sell. In return, the lender will be paid a lending income. The lender could earn up to 4% depending on the stock that is lent out. The borrower, in this case, will have to pay a borrowing fee. So, the borrower, in this case, wins because he gets to short the market and lender wins because he earns an additional income on his share holdings.
There is no free lunch! So what's the catch?
Yes, there is no free lunch. If it is so easy to earn an additional 4% or so on my investments why aren't everyone using it? Here are some disadvantages to it. Firstly, there is no guarantee that your shares will be lend out. You may park 10,000 shares of DBS in your SBL account but if there are no one willing to borrow your DBS shares, you get nothing. If you are a borrower, then there are the borrowing fees that you must pay and it could be quite hefty. There will also be other charges here and there when you borrow shares that may eat up into your PnL, so be sure to check all the charges before you perform your trades.
In the short-term, some may argue that the lending of a security may create a downward pressure on its share price. This is because most people borrow shares for short-selling purposes. When a large enough volume is short-sold, the share prices will be depressed and the short-seller would be able to buy at a lower price. Other reasons include hedging and convertible bond and option arbitraging. Regardless of motivation, what is sold must be bought back and securities lending will not really aid in depressing share prices in the long run. In fact, securities lending creates an efficient market as it aids in the efficiency of settlement and enhances liquidity in the shares concerned.
If you are a long term investor like Warren Buffett, then SBL is one facility that you must have. Not as a borrower but as a lender. Say for example you bought 10,000 shares of Ascendas Reits and you are planning to hold it for the next 10 years. At the current moment, the reits are giving out about 5%-6% in dividend income. If you had SBL facility in your account, and the lending rate is at 4%, that means you could earn almost 10% (provided the share price doesn't fall too much and your shares get lend out).
Rather than letting your shares sit in the securities account without generating any income for you, why not sign up to loan your shares and stretch its potential? Phillip Securities' lending program is one avenue to lend your shares. Simply open a trading account that allows you to deposit your shares with us and be paid a lending income when your shares are lent. This, without being deprived of the right to sell as and when you want. This program will pay you a portion of the lending income generated through the loan.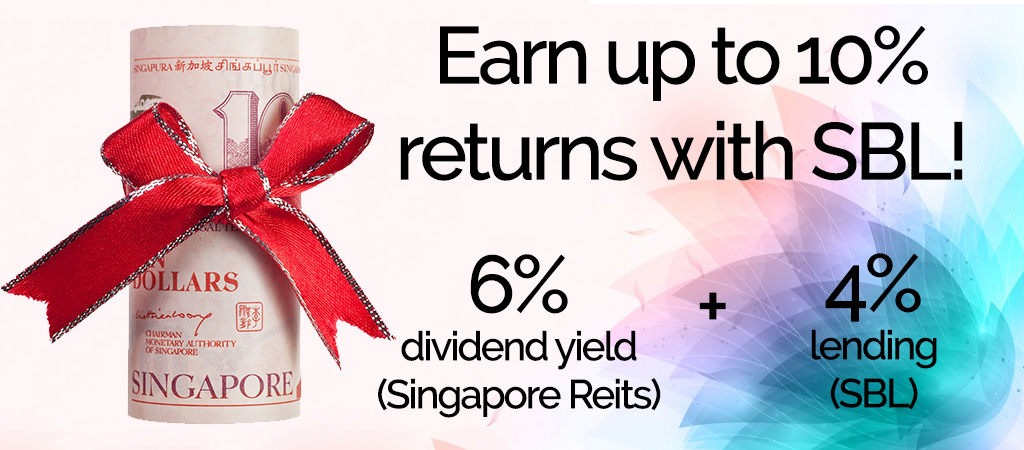 How do I borrow shares for shorting?
It is actually very simple. All you need to do is enable the SBL facility in your account. When you feel like establishing a short position, you will have to request for the quantity of the shares you want to short and upon confirmation, you will be allowed to perform the short sell. Do take note of the charges. It is still more beneficial and cost-effective to short using CFDs rather than SBL.
How do I lend shares to earn additional income?
Lending out your shares is the biggest selling point for SBL. Similar to above, you first have to enable the SBL facility in your account and declare all the shares you are willing to lend out. Do note that different counters will earn you a different percentage of income.
How about shares in Central Depository (CDP)?
Even if your shares are stored in CDP, you will be able to loan them out. There are some administrative procedures and I won't bore you with them here but if you are interested, it can be done.
So which one is better? CFD or SBL? Well it all depends on what you want to do
If your intentions are to perform short-selling, then CFD definitely trumps SBL. You will not have to go through the hassle of borrowing shares, transferring it between accounts and such.
However, do remember the biggest selling point for SBL which can help you earn an additional income simply by lending out your shares. In conclusion, use CFD for shorting and SBL for lending out shares.
That's all for now folks. Do leave your details below if you would like to find out more about having SBL facilities. Also, please share this articles with your friends and family so that they can benefit from it too.
Follow Phillip CFD on Facebook