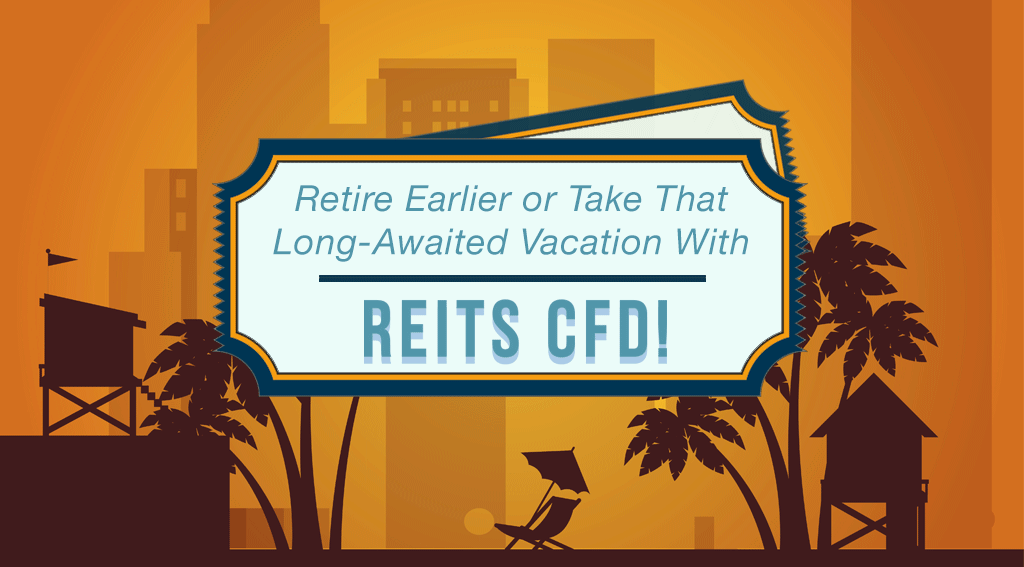 Brigitte Fang, CFD Dealer
Published On: 20th November 2019 | 12:00 PM
Owning private real estate and living off its rental income and not having to deal with corporate politics and having the choice to wake up at 11am without having to squeeze in the MRT during rush hour is the pipe dream of many Singaporeans. However, this may not be feasible if one does not have truckloads of hard cash in your bank account for your real estate down payment.
Another option to living the real estate income dream would be to invest in publically traded S-REITs. You can also invest in Business Trusts for dividend income for additional exposure to businesses outside real estate. However, what if you lack the funds to pay for the full principal amount? In this article, let us show you how you can utilize S-REITs & Business Trusts CFD (S-REITs & BT CFD) to solve this issue!
Why S-REITS & Business Trusts?
As a hedge against inflation, you might be considering leaving your money in a savings/fixed deposit account. However, low interest rates trending over the past decade may have hindered your ability to save. Assuming an average inflation rate of 1.7%, savings of $100,000 SGD will result in a 30% decrease in value in 20 years.


You might have thought of leaving your money in a Multiplier account, which gives you an interest up to 3.8% p.a.1 S-REITs on the other hand, average a dividend yield between 3% to 10% p.a.2 It is also required by law for REITs to redistribute at least 90% of their distributable income each year and they do this in the form of paying out dividends (also known as distributions per unit).
S-REITs in Singapore have grown in popularity over the last decade. One of the main reasons for their popularity is that they are perceived stable instruments which are able to provide steady recurring income greater than the rate of a fixed deposit savings account.
On the other hand, Business trusts have capital appreciation potential because unlike S-REITs, they are not restricted to the gearing limit. This means they can utilise additional leverage for business expansion to increase their chances of bringing in additional revenue and income.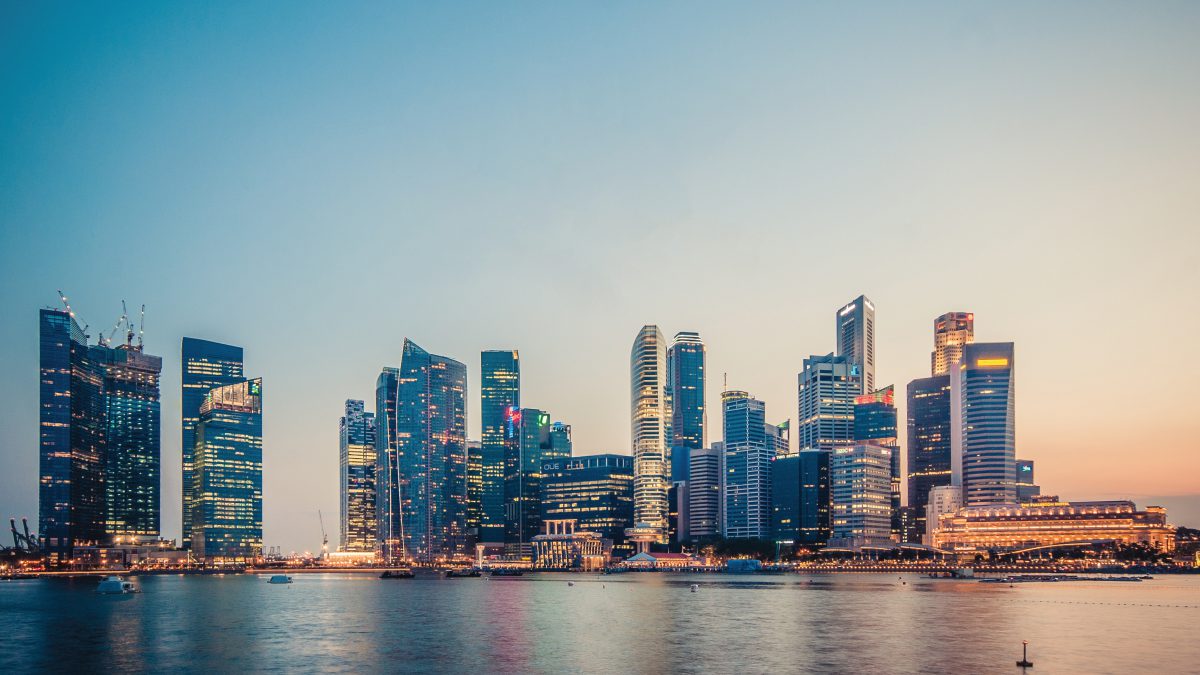 Besides that, BTs tend to be generous in paying attractive dividends (4% to 11% dividend yield as of 04 Dec 2019, SGX data3) because unlike listed companies, BTs are not restricted to pay dividend out of accounting profits. As a result, they are able to pay dividends from their surplus operating cash flow.
Furthermroe, BTs have access to wide variety of business activities, unlike REITs which invests mainly in real estates for passive rental income. If there is a growth demand in a particular industry which a particular BT is exposed to, this means higher business growth potential and possibly translates to additional renevue and profit growth.
Investors planning to trade these assets should first perform due diligence on the REITs & BT they interested in before opening a position.
How Do You Trade REITS-BT CFD?
Why Trade With Us?
We offer more than 50 SGX listed counters for you to trade, and many sectors for you to choose. These sectors range from office spaces, retail malls, e-commerce logistics centres to hospitals!
Investing in S-REITs & BT CFD also gives you a chance to potentially have a stake in the rental income in some of the most iconic real estate assets in Singapore such as Vivocity, the PSA building, Bugis Junction, Bugis+, 313 Somerset, Capital Tower and many more!
Below are some reasons that make investing in S-REITs & BT CFD with us so attractive to investors.
Top 3 Reasons to Trade S-REITS & BUSINESS TRUSTS CFD


Want to have a stake in the rental income generated from real estate managed by a professional real estate manager but lack the funds to pay for the full principal amount? Not to worry! S-REITs CFD is here!
CFD not only mirrors the price movement of a given REIT counter, it also allows you to leverage without the hassle of having to maintain a margin account. In other words, through S-REIT CFD, you will be able to start trading the quantity with a lower principal! Margin requirements for S-REITs CFD are as low as 10%!4
S-REITs with a margin of 10% include Ascendas REIT and Capitaland Commercial Trust.


Commission and Finance Charge for S-REITs & BT CFD
Average Dividend Yield of REITs & BT in Singapore

Commission: between 0.128% to 0.18% (min $5)

Long Finance Fee: 3.38% of the entire market value for the contract (not charged for that day when liquidating)

Short Finance Fee: From 3% (not charged for that day when liquidating)

3% – 11% p.a.
Since the yields of the S-REITs & BT are higher than the finance charges, going long on the S-REITs & BT CFD can help you earn a consistent and steady income. This concept is very similar to purchasing a condominium with a bank loan and renting it for a rental income that can offset the interest expense.5


Average Dividend Yield of
S-REITs & BT in Singapore
Yield of Multiplier Account
Yield of Savings plan and Endowment Plans
3% – 11% p.a.
Up to 3.8%
2% – 4% p.a.
Utilizing S-REITs & BT CFD differ greatly from your conventional savings or endowment plans. S-REITs & BT CFD have lesser restrictions compared to these plans and offer more pathways of flexibility. Some of these pathways of flexibility are:
You determine the starting capital.
There is no lock in period.
Greater Liquidity: You can cash out your position anytime
Potentially generate higher returns compared to endowment and savings plans/ leaving your hard earned money in the bank account
A REITS-BT CFD Example
Below is an example of using S-REITs & BT CFD to generate passive income. The concept is very similar to purchasing a condominium with a bank loan and renting it for a rental income that can offset the interest expense. Going long on a particular S-REITs & BT CFD counter, the amount gained from dividends after netting off all miscellaneous fees such as commission and finance charges can be used for your other investment or lifestyle goals.
However, do note that this example does not take into account the price movement and your contract value could fluctuate based on the performance of the underlying asset. Therefore, it is important to understand the fundamentals and macro drivers of the underlying asset.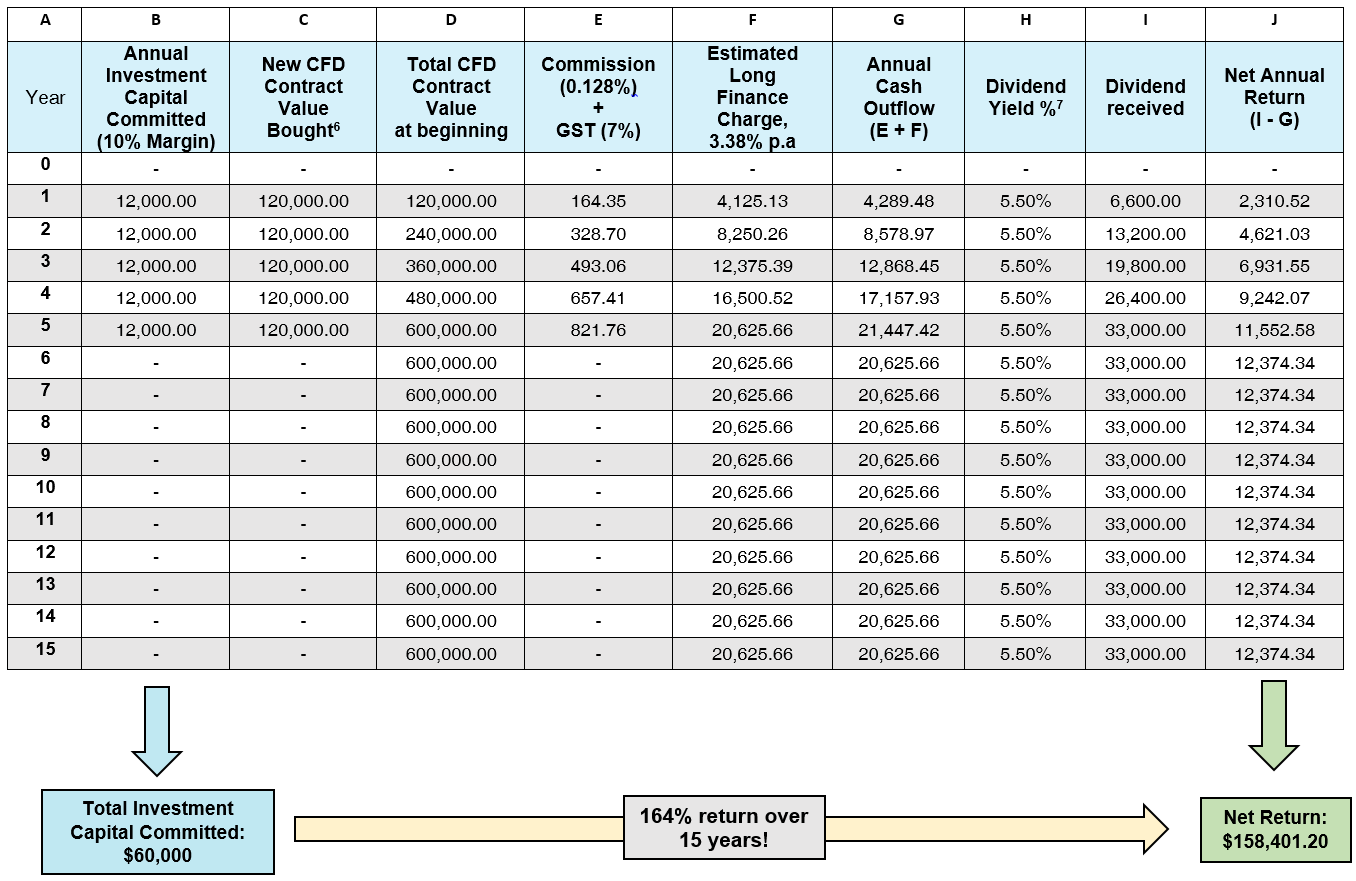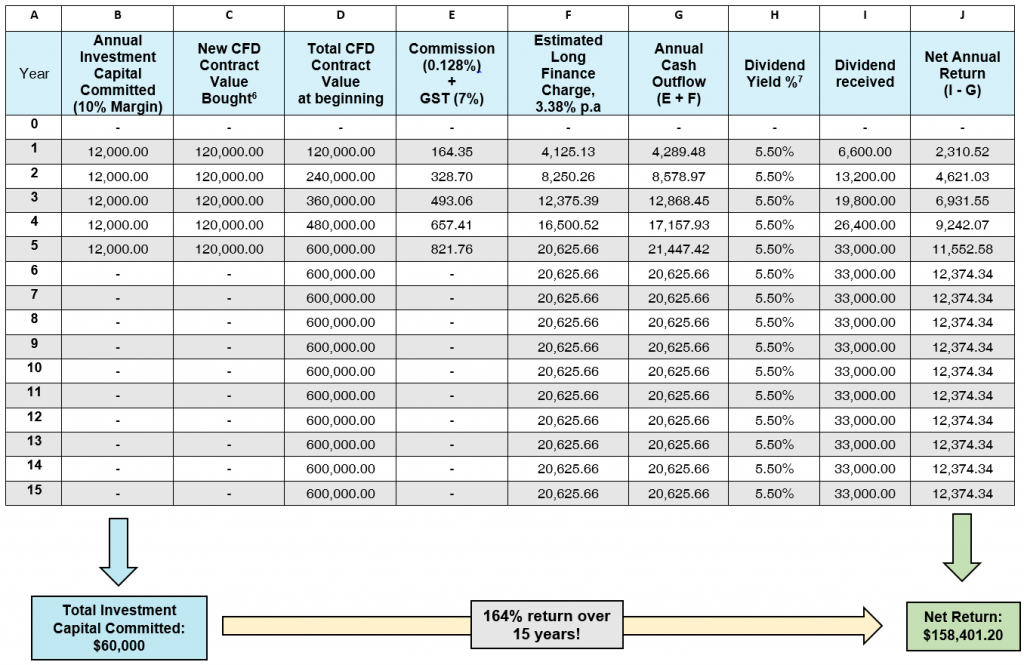 (click to enlarge)
In summary, we believe that S-REITs & Business Trusts CFD can be used to help you jump start your early retirement. We sincerely hope that by reading this article, you will have a better understanding of how utilizing S-REITs and BT CFD can assist you in your investing goals. For more information on our S-REITs & BT CFD, kindly refer to the S-REITS & BT CFD page. We also offer FREE CFD seminars that you can attend to help you in your investment goals!
Begin your Trading Journey with us!
References:
[1]https://www.dbs.com.sg/personal/rates-online/multiplier-account.page
[2]From the dividend yield date published by SGX website, accurate as of 04 Dec 2019.
[3]From the dividend yield date published by SGX website, accurate as of 04 Dec 2019.
[4]Your losses will also be magnified if you choose to use leverage.
[5]Just like how rental may fluctuate due to the property market conditions, the price of REITs may also fall due to prevailing market conditions. This means that the price of REITs CFD might fall too since they mirror the price movement of the underlying REITs.
[6]Assuming that the contract value does not fluctuate that much. Market conditions may cause the contract value to increase or decrease.
[7]Assuming that the dividend yield remains about 5.50%.
Disclaimer
This material is provided to you for general information only and does not constitute a recommendation, an offer or solicitation to buy or sell the investment product mentioned. It does not have any regard to your specific investment objectives, financial situation or any of your particular needs. Accordingly, no warranty whatsoever is given and not liability whatsoever is accepted for any loss arising whether directly or indirectly as a result of your acting based on this information.
Investments are subject to investment risks. The risk of loss in leveraged trading can be substantial. You may sustain losses in excess of your initial funds and may be called upon to deposit additional margin funds at short notice. If the required funds are not provided within the prescribed time, your positions may be liquidated. The resulting deficits in your account are subject to penalty charges. The value of investments denominated in foreign currencies may diminish or increase due to changes in the rates of exchange. You should also be aware of the commissions and finance costs involved in trading leveraged products. This product may not be suitable for clients whose investment objective is preservation of capital and/or whose risk tolerance is low. Clients are advised to understand the nature and risks involved in margin trading.
You may wish to obtain advice from a qualified financial adviser, pursuant to a separate engagement, before making a commitment to purchase any of the investment products mentioned herein. In the event that you choose not to obtain advice from a qualifies financial adviser, you should assess and consider whether the investment product is suitable for you before proceeding to invest and we do not offer any advice in this regard unless mandated to do so by way of a separate engagement. You are advised to read the trading account Terms & Conditions and Risk Disclosure Statement (available online at www.poems.com.sg) before trading in this product.
Any CFD offered is not approved or endorsed by the issuer or originator of the underlying securities and the issuer or originator is not privy to the CFD contract. This advertisement has not been reviewed by the Monetary Authority of Singapore.