TOP 10 REASONS TO SHORT SELL ON POEMS 2.0
USING CFDS
Hedge against your portfolio. Short Sell in a bearish market.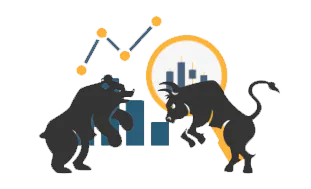 Why Trade with Us?
1
 Largest CFD provider in Singapore1
2
 Regulated by MAS
3
 Free live prices*
4
 No minimum funding to open an account and zero inactivity fees
5
 All trades of the same CFD contract traded on the same day are amalgamated
6
 Short sell without having to borrow shares, no penalties, no buy-in
7
 Margin requirement as low as 5% (20x leverage)
8
 Market spread for Equities CFDs and competitive spreads for Indices CFDs / Forex CFDs
9
 24/5 round-the-clock trade support
10
 Free educational webinars, research reports and more
* Free live prices for Singapore, Japan, Malaysia, United States
The risk of loss in leveraged trading can be substantial. You may sustain losses in excess of your initial funds.
BENEFITS OF SHORT SELLING
One of the main benefits of trading Contracts for Differences (CFDs) is the ability to both long and short. As opposed to the traditional method of buying an asset at a low price and selling high, a short position is made when an investor sells a security first with the intention of repurchasing it later at a lower price.
If you have never attempted short selling before, you are potentially losing out on 50% of the opportunities in the market! Should you only stick to the traditional method of going "long"? Let us take a look at some reasons to short sell!
> 5,000 COUNTERS ACROSS 8 MARKETS
TRADE ON OUR AWARD-WINNING POEMS SUITE OF PLATFORMS
View your entire trading portfolio and access advanced features with POEMS 2.0, POEMS Mobile 2.0 and POEMS Mercury. Access more than 5,000 CFDs from one app anytime, anywhere conveniently.
Be empowered with real-time streaming charts, technical indicators and Advanced Order Types such as Stop Limit and Limit If Touched Orders. Our POEMS trading platform provides you with the flexibility and tools required to better deal with changing market conditions.
✔ Free highly customizable trading platform
✔ Wide range of articles and latest market news
✔ User-friendly interface, multiple languages supported
✔ Open an account in 5 mins with MyInfo
TRADING SUPPORT JUST FOR YOU
Our friendly dealing desk operates from Monday to Saturday, 5.00am till 5.00am (Daylight Savings) or 6.00 am till 6:00am (Non-Daylight Savings). If you have any difficulties with your trades, drop us a call at +65 6336 4564 and we will assist you right away.
Attend our educational seminars for free! We are committed to provide continuous training and support to help both new and experienced traders understand all facets of CFD trading.
Trade CFDs & receive up to S$88* Cash Rebates!
Hurry now and trade CFDs on some of the renowned companies and let your portfolio travel the globe on your behalf!
*T&Cs apply
WHY SHORT SELL CFDs WITH US?



OPEN YOUR CFD ACCOUNT NOW

Disclaimer
This material is provided to you for general information only and does not constitute a recommendation, an offer or solicitation to buy or sell the investment product mentioned. It does not have any regard to your specific investment objectives, financial situation or any of your particular needs. Accordingly, no warranty whatsoever is given and not liability whatsoever is accepted for any loss arising whether directly or indirectly as a result of your acting based on this information.
Investments are subject to investment risks. The risk of loss in leveraged trading can be substantial. You may sustain losses in excess of your initial funds and may be called upon to deposit additional margin funds at short notice. If the required funds are not provided within the prescribed time, your positions may be liquidated. The resulting deficits in your account are subject to penalty charges. The value of investments denominated in foreign currencies may diminish or increase due to changes in the rates of exchange. You should also be aware of the commissions and finance costs involved in trading leveraged products. This product may not be suitable for clients whose investment objective is preservation of capital and/or whose risk tolerance is low. Clients are advised to understand the nature and risks involved in margin trading.
You may wish to obtain advice from a qualified financial adviser, pursuant to a separate engagement, before making a commitment to purchase any of the investment products mentioned herein. In the event that you choose not to obtain advice from a qualifies financial adviser, you should assess and consider whether the investment product is suitable for you before proceeding to invest and we do not offer any advice in this regard unless mandated to do so by way of a separate engagement. You are advised to read the trading account Terms & Conditions and Risk Disclosure Statement (available online at www.poems.com.sg) before trading in this product.
Any CFD offered is not approved or endorsed by the issuer or originator of the underlying securities and the issuer or originator is not privy to the CFD contract. This advertisement has not been reviewed by the Monetary Authority of Singapore.