We Have Added 79 ETFs and 1 ETN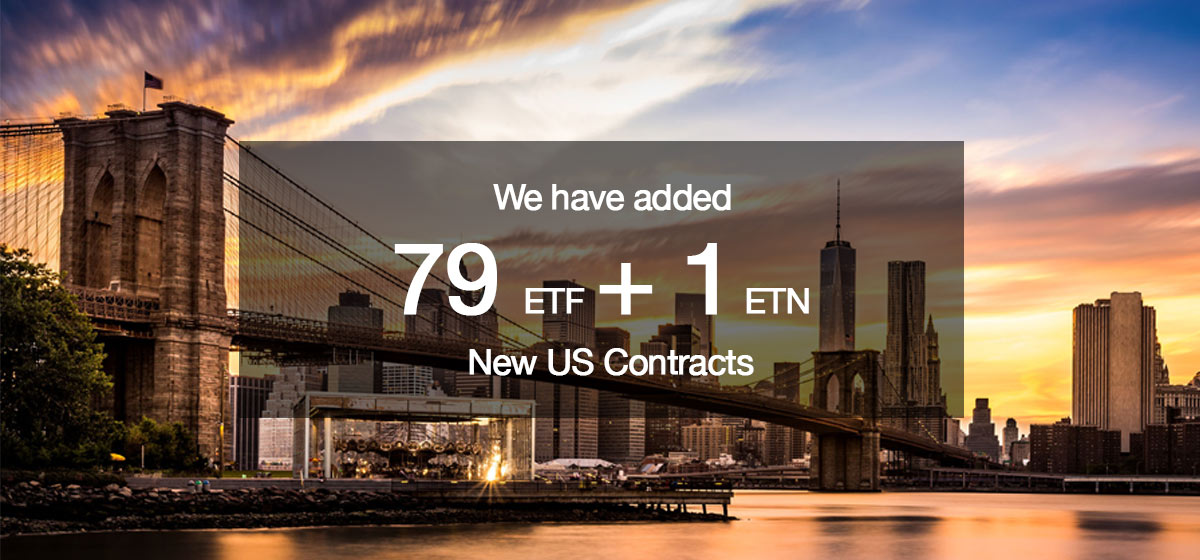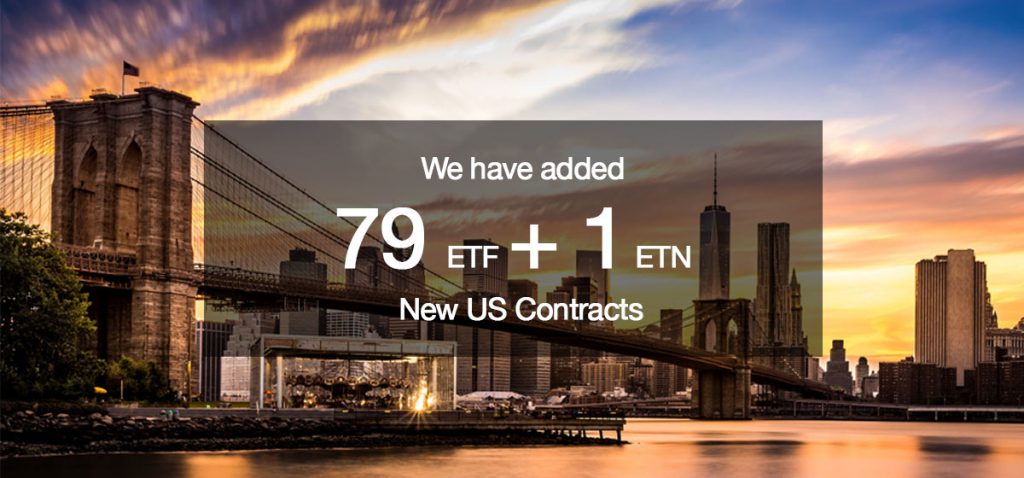 We are pleased to announce that we have added a total of 80 new United States ETF and ETN contracts. The increase in number of CFD contracts available should provide you with more trading opportunities in the United States. Please refer to the table below for the list of new contracts available.
Contract Symbol
Contract Name
JNK
SPDR BARCLAYS HIGH YIELD BD
AMLP
ALERIAN MLP ETF
UNG
US NATURAL GAS FUND LP
DXJ
WISDOMTREE JAPAN HEDGED EQ
IAU
ISHARES GOLD TRUST
SVXY
PROSHARES SHORT VIX ST FUTUR
XBI
SPDR S&P BIOTECH ETF
KRE
SPDR S&P REGIONAL BANKING
ITB
ISHARES CORE MSCI EMERGING
VXX
IPATH-S&P S/T FU

*For the full list of 80 Contracts, please visit
"CFD | List of New US ETF and ETN CFD Contracts."
US Stock ETF:

Largest One-Day Inflows since January
In recent weeks, the United States market witnessed an increased in trading activities for ETFs. On 13 September 2016, while investors sought to arbitrage price differences between ETFs and equities, the US stock market exchange traded fund experienced its largest cash inflow since January 2016. S&P 500 ETF (SPY) observed inflows of $3.5bn on the same day, recognizing it as the largest one-day inflow of cash since January 21, 2016.
The stock markets went down when S&P 500 plunged by 2.5 percentage points on September 9, 2016, resulting in ETF being priced relatively cheaper. This gave traders the opportunity to increase their purchases of existing SPY shares from the market and shorting the underlying stock, thus, profiting from the price differences.
US Sector ETF Year-On-Year Gains Prevail
The US retail sales saw its first decline in 5 months of 0.3% in August 2016. However, ETF gains prevailed. In contrast with the US Equities market, annual returns for ETFs has been constantly positive.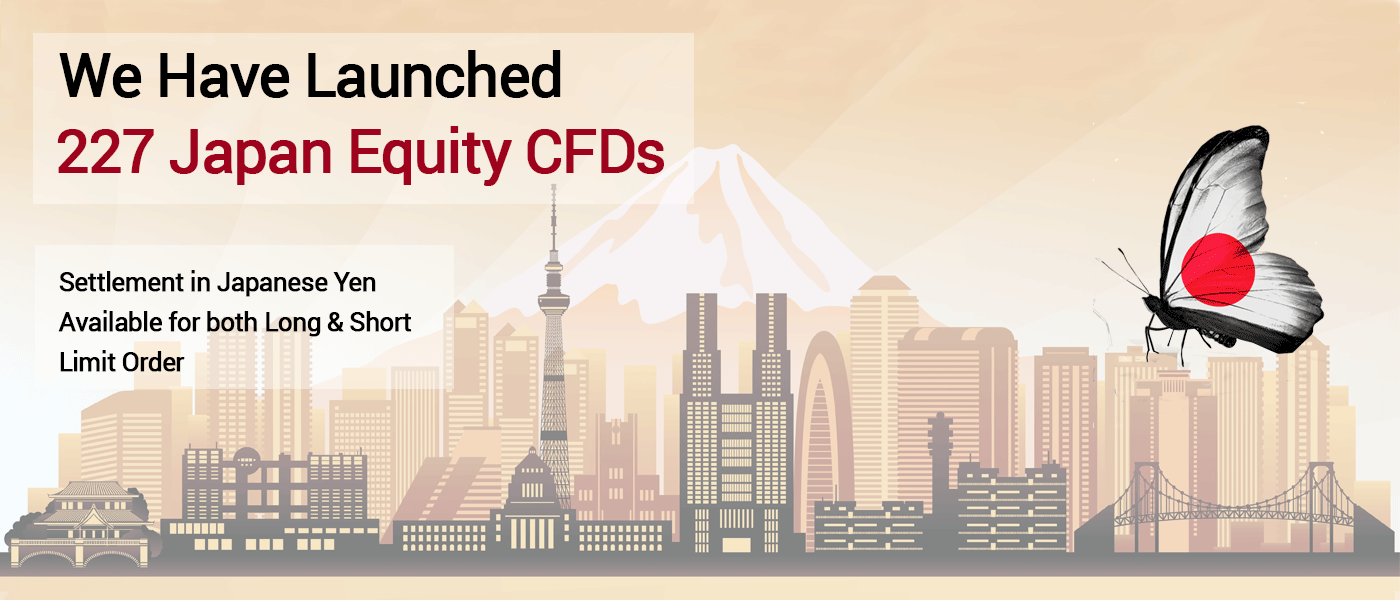 We are pleased to announce that we have launched Japan Equities CFDs. This will provide you with the opportunity to explore other overseas contracts. Although the Japanese equities surged in the first two quarters of 2015…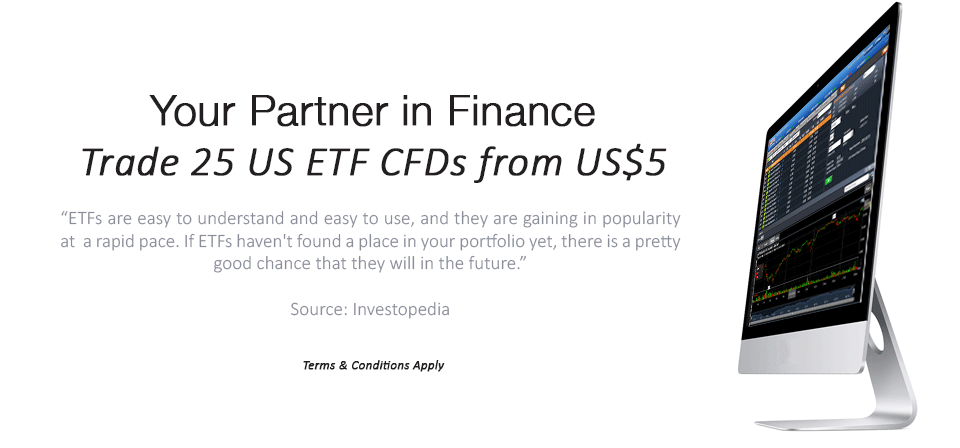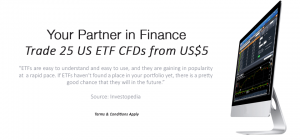 Being your partner in finance, we would like to aide you in the process and hence, we are allowing you to trade 25 popular US ETF CFD at 0.15% with a minimum of US$5 only.