CFD Account Alerts now available on POEMS Mobile 2.0!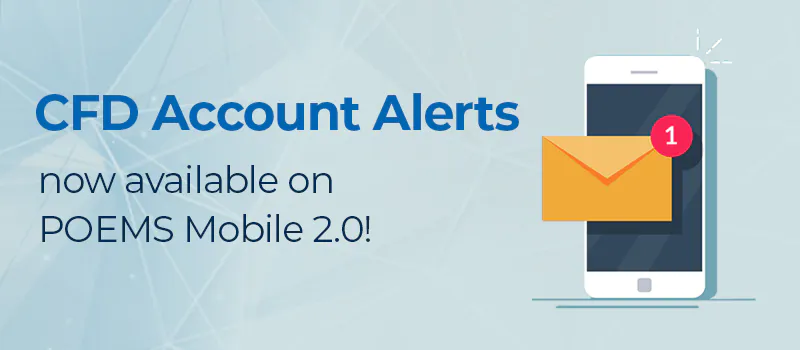 We are pleased to present our new function available for POEMS Mobile 2.0. You can now receive mobile notifications on POEMS Mobile 2.0 when your CFD account is subjected to margin call and/or ledger deficit(s).
This following is an example of the mobile notification that you will receive.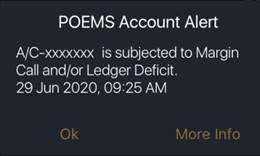 Do take note that you will receive the mobile notification only when you enable the Account Alert Notification on POEMS Mobile 2.0 (iOS/Android).
To enable CFD Account Alerts, please refer to the following steps:
1.    Login to POEMS Mobile 2.0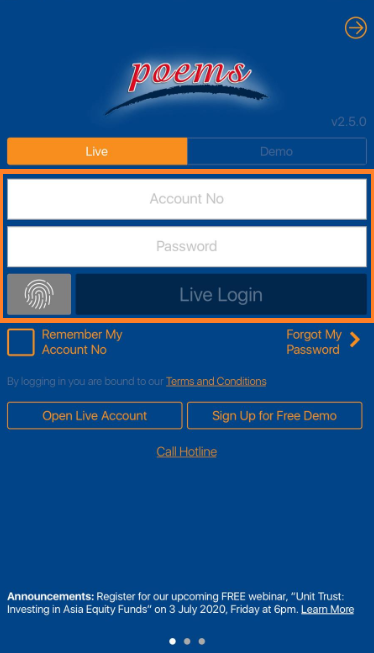 2. Go to Menu > Settings > Alerts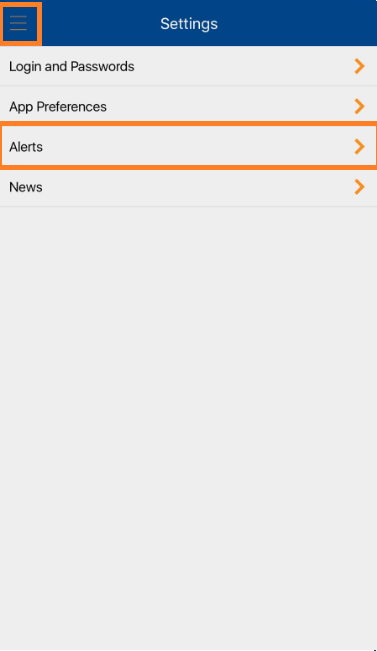 3. Enable CFD Account Alerts