Exciting New Features with POEMS MOBILE 3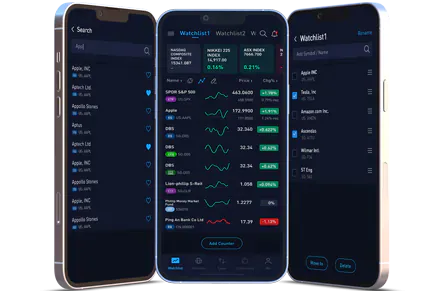 Multi-Asset, Multi-Market
With access to 9 global exchanges (SGX, NYSE, NYSE-MKT, NASDAQ, LSE, TSE, Bursa, HKEx, SSE-A), you can trade Equities, CFDs, Unit Trusts, Futures and Forex with just a single login. Now that watchlists are double in size and no longer limited, you can build a multi-asset, multi-market watchlist that comprises of your favourite counters.
Note: POEMS Mobile 2.0 watchlist is synchronised with your POEMS 2.0. Editing your watchlist in POEMS 2.0 will affect your POEMS Mobile 2.0 watchlist and vice versa).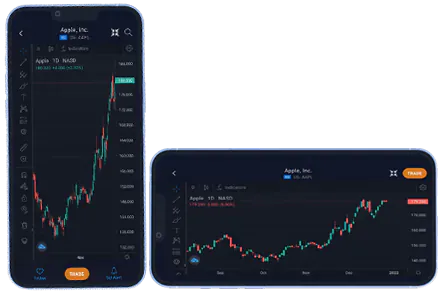 Trading View Charting
Integrated directly into POEMS Mobile 3, TradingView Charting, the industry's best charting tool allows you to conduct technical analysis with over 100 technical indicators namely Relative Strength Index (RSI), Moving Average Convergence/Divergence (MACD), Exponential Moving Average (EMA), comprehensive drawing tools and more.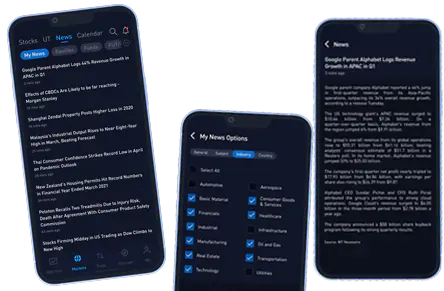 News Alert
Keep up to date with real-time headlines tailored to your watchlists with our News feature which offers a wide range of selections namely product, industry, and countries news curated for you in one platform.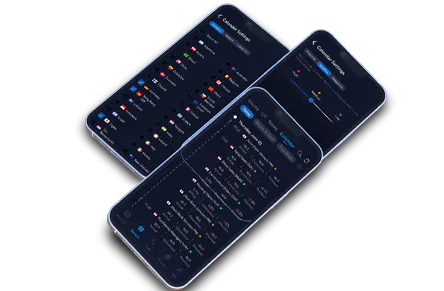 Economic Calendar
Monitor major global events and releases with our Economic Calendar. Seize this opportunity to make swift trading decisions conveniently.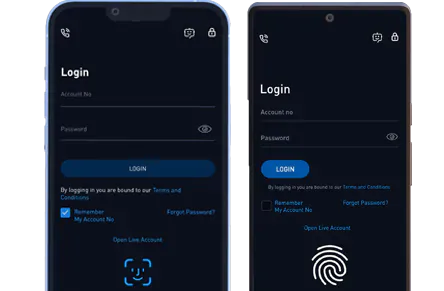 Smart Authentication
Login to your account anytime with just your fingerprint (POEMS Touch ID) or face recognition (POEMS Face ID) and Remember My Account feature. Accessing POEMS Mobile has never been easier!
*All depictions of trades by image are for illustrative purposes only and not a recommendation to buy or sell any particular financial instrument.
iPhone/Android smartphones
iOS 14.1 or later /Android 5.0 or later
Getting Started & Trade Basics