Events Schedule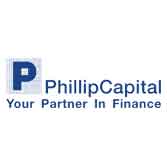 Technical Analysis for Beginners
December 18, 2017, Monday, 7:00 pm - 9:30 pm
Raffles City Tower Level 6
Technical Analysis for Beginners Learn how to read charts using indicators What You Will Learn: 1. Does Technical Analysis work? 2. Why most traders use indicators? 3. Top 3 indicators that you must know! 4. Demo on how to apply indicators on POEMS 2.0 5. Introduction to CFD 6. Free FAQ for Stock Markets related …
Continue reading

"Technical Analysis for Beginners"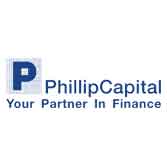 China A-Shares & Hong Kong Shares for Beginners
December 19, 2017, Tuesday, 7:00 pm - 9:30 pm
Raffles City Tower, Presentation Room (L6)
Do you feel that Singapore Stocks are moving too slowly? Do you know that Hong Kong & China stocks are much more active as compared to Singapore stocks? In fact, with internet trading, trading overseas markets has become much more convenient and affordable. You can trade Hong Kong and China Stocks using POEMs, and with Promotional …
Continue reading

"China A-Shares & Hong Kong Shares for Beginners"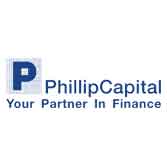 December 29, 2017, Friday, 7:30 pm - 9:30 pm
Phillip Investor Centre Lite (Jurong East)
如何使用POEMS 2.0 成功交易? 在这个讲座,我们将与您分享: 1. 如何使用POEMS 2.0 在新加坡以及全球市场进行交易? 2. 如何使用POEMS 2.0 交易图表? 3. 如何提交可以持续30天的订单? 4. 如何使用限价止损单将您的损失降到最低? 5. 您可以在任何地方使用手机进行交易! 6. 关于股票市场以及相关话题的免费解答 7. 差价合约 (CFD)
Videos
Market Watch: US Market Review & Berkshire's Annual Shareholders Meeting
Posted on 17 May, 2017, Wednesday, 4:39pm
Alice Guan
Greater China Market Analyst
Phillip Securities Pte Ltd, Global Markets
Market Watch: Gold Outlook
Posted on 16 May, 2017, Tuesday, 4:37pm
Zhou Shiwei Investment Analyst, Phillip Futures
Invest China 2017
Posted on 15 May, 2017, Monday, 4:30pm
Something is bubbling in the Chinese equities space, and it is important to be equipped with the relevant tools to capture potential market opportunities when they arise. In this special seminar, we will discuss the macroeconomic outlook for China, investment opportunities, stocks to watch and the relevant trading strategies that you would need to know, so that you are ready to take on the Chinese markets.
Market Outlook – Company Results (15 May 2017)
Posted on 14 May, 2017, Sunday, 4:35pm
In this week's webinar, we presented on company results for Health Management International, Q&M Dental, City Developments Ltd, Hock Lian Seng, Ezion, China Everbright Water, and OCBC.
Crude Oil Price Outlook for 2017
Posted on 20 Dec, 2016, Tuesday, 4:00pm
Crude Oil Price Outlook for 2017

Commentator: Jonathan Chan
Designation: Investment Analyst, Phillip Futures