Events Schedule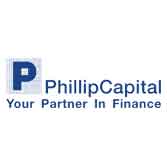 4 Key Strategies for Stock Market Success
April 9, 2018, Monday, 7:00 pm - 9:00 pm
Raffles City Tower, Presentation Room (L6)
In this seminar, I will be covering difficult financial concepts and jargon and breaking them into simple tangible steps. Furthermore, you will have a clear understanding on how the market works and the essential strategies you need to get started. You will gain an understanding on the psychology of a professional trader, and the major mistakes to avoid when trading. "4 Key Strategies to …
Continue reading

"4 Key Strategies for Stock Market Success"
Videos
Market Watch: US Market Review & Berkshire's Annual Shareholders Meeting
Posted on 17 May, 2017, Wednesday, 4:39pm
Alice Guan
Greater China Market Analyst
Phillip Securities Pte Ltd, Global Markets
Market Watch: Gold Outlook
Posted on 16 May, 2017, Tuesday, 4:37pm
Zhou Shiwei Investment Analyst, Phillip Futures
Invest China 2017
Posted on 15 May, 2017, Monday, 4:30pm
Something is bubbling in the Chinese equities space, and it is important to be equipped with the relevant tools to capture potential market opportunities when they arise. In this special seminar, we will discuss the macroeconomic outlook for China, investment opportunities, stocks to watch and the relevant trading strategies that you would need to know, so that you are ready to take on the Chinese markets.
Market Outlook – Company Results (15 May 2017)
Posted on 14 May, 2017, Sunday, 4:35pm
In this week's webinar, we presented on company results for Health Management International, Q&M Dental, City Developments Ltd, Hock Lian Seng, Ezion, China Everbright Water, and OCBC.
Crude Oil Price Outlook for 2017
Posted on 20 Dec, 2016, Tuesday, 4:00pm
Crude Oil Price Outlook for 2017

Commentator: Jonathan Chan
Designation: Investment Analyst, Phillip Futures