Events Schedule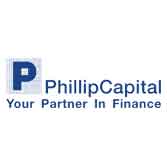 Harmonic CFD Trading – by Stephen Ong
November 24, 2017, Friday, 7:00 pm - 9:00 pm
Raffles City Tower, Level 7, Seminar Room
Objective of this seminar is to train attendees on how to determine and forecast future market prices movement with Harmonic trading strategy. Learn how to use this advantageous short term forecasting technique and attain success in short term CFD trading. Discover how to long or short and develop profitable trading odds in your trades with …
Continue reading

"Harmonic CFD Trading – by Stephen Ong"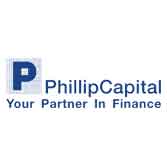 A to Z of Equities CFD Trading
November 25, 2017, Saturday, 10:30 am - 11:30 am
Phillip Investor Centre – Toa Payoh
Learning how to ride the ups and downs of market volatility? How to hedge your risk from the cash markets? Join us for this introductory course and understand the details of Shares CFD and Direct Market Access CFD.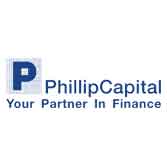 Introduction to Fundamental Analysis
November 29, 2017, Wednesday, 12:30 pm - 1:30 pm
Phillip Investor Centre – Jurong West
Want to improve the way you pick stocks? Fundamental Analysis offers an understanding of how the health of a company's business operations and its future growth prospects affect the stock price. This introduction is designed to provide a basic understanding and application of fundamental analysis. Specifically, we will discuss the following: Book Value/Per Share P/E …
Continue reading

"Introduction to Fundamental Analysis"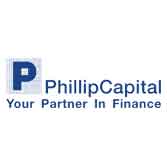 Using Technical Indicators to time Market Entries
November 30, 2017, Thursday, 12:30 pm - 2:00 pm
Phillip Investor Centre – Holland Drive
Optimal price entry levels can reduce your risk & improve your chance of profiting from an investment. In addition to fundamental analysis, investors can also consider incorporating technical analysis to time market entries. This seminar will cover the common technical indicators (MACD, RSI, EMA). Level: Intermediate
Videos
Market Watch: US Market Review & Berkshire's Annual Shareholders Meeting
Posted on 17 May, 2017, Wednesday, 4:39pm
Alice Guan
Greater China Market Analyst
Phillip Securities Pte Ltd, Global Markets
Market Watch: Gold Outlook
Posted on 16 May, 2017, Tuesday, 4:37pm
Zhou Shiwei Investment Analyst, Phillip Futures
Invest China 2017
Posted on 15 May, 2017, Monday, 4:30pm
Something is bubbling in the Chinese equities space, and it is important to be equipped with the relevant tools to capture potential market opportunities when they arise. In this special seminar, we will discuss the macroeconomic outlook for China, investment opportunities, stocks to watch and the relevant trading strategies that you would need to know, so that you are ready to take on the Chinese markets.
Market Outlook – Company Results (15 May 2017)
Posted on 14 May, 2017, Sunday, 4:35pm
In this week's webinar, we presented on company results for Health Management International, Q&M Dental, City Developments Ltd, Hock Lian Seng, Ezion, China Everbright Water, and OCBC.
Crude Oil Price Outlook for 2017
Posted on 20 Dec, 2016, Tuesday, 4:00pm
Crude Oil Price Outlook for 2017

Commentator: Jonathan Chan
Designation: Investment Analyst, Phillip Futures