Malaysia's Upcoming Election - The Main Contenders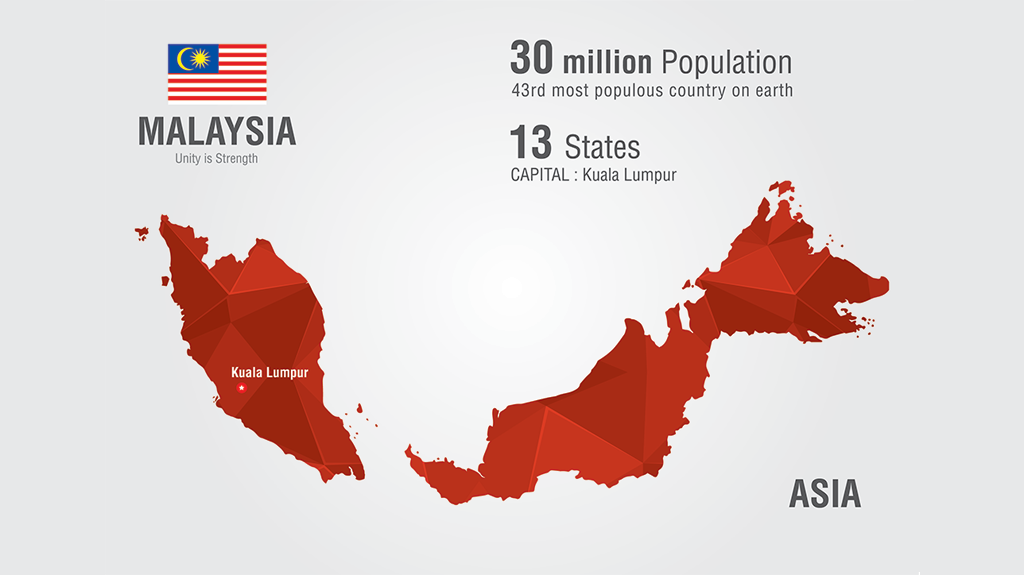 Published On: 27 April 2018 | 5:00 PM
As highlighted in the previous article, the run-up to the 14th general election (GE14) of Malaysia does not differ much from previous elections whereby Budget 2018 focuses on winning the hearts and minds of the people while structural issues are temporarily put on hold by the ruling coalition Barisan Nasional (BN).  Moreover, a fractured opposition leading to a three-cornered fight sparks speculation that BN bears a higher chance of winning back a two-thirds majority of the Parliamentary seats, which eluded them in the 2008 and 2013 general elections (GE12 and GE13).
A highly anticipated people-centric expansionary Budget 2018 was introduced mainly to address the burden of the surging cost of living. Budget 2018 provided a glimpse into BN's GE14 manifesto. Let's now look at how Phillip CFD can help you hop on the bandwagon for the FBM KLCI Index CFD that might benefit from the different outcome of the GE14.
An Overview on the Main Contenders

Past GE trend chart on FTSE KLCI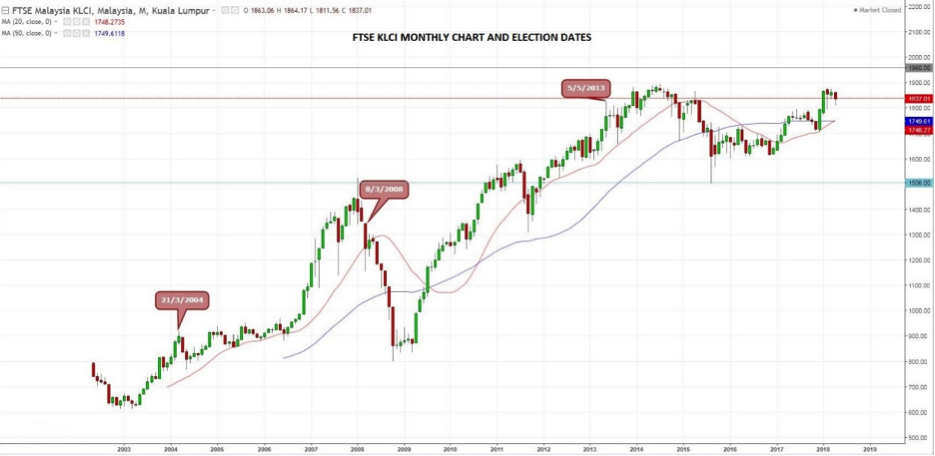 Index Technical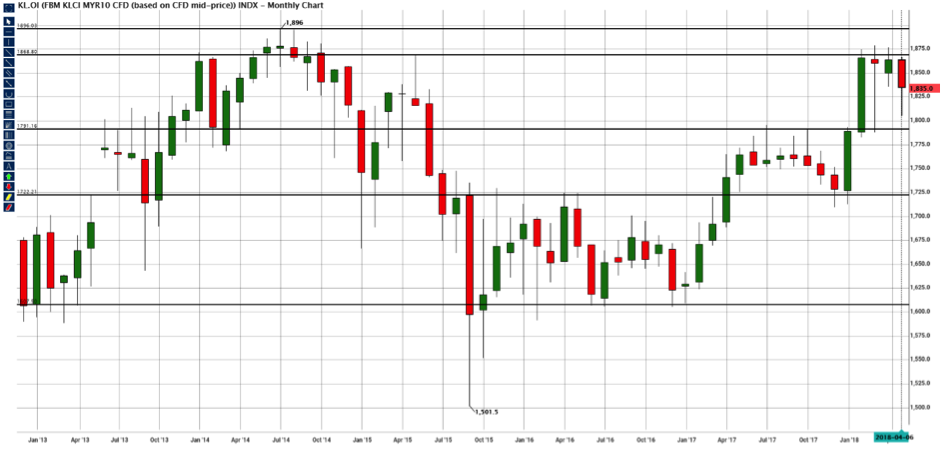 Impact and Levels to Watch On FBM KLCI Index
Scenerio 1: Best Case for Barisan Nasional (BN)
The run-up to GE14 sees a similar trend with the 2004, 2008 and 2013 general elections, whereby FBM KLCI hovers near multi-year highs. Another similarity is that the KLCI usually trades in a narrow range as relative to the run-up to the dissolution of Parliament.
FBM KLCI Possible levels:
Two-thirds majority win: Might trade above 1898 year high
Popular vote win is an added bonus which might see KLCI move towards 1960 within a year amidst a backdrop of strong economic growth in 2018
Scenerio 2: Barisan Nasional (BN) Wins Without Two-Thirds Majority
Such an outcome might be comparable to GE12 in 2008, which was the worst election for the UMNO-led BN coalition whereby only 51.39% of all seats was secured. The popular vote (47.79%) was also lost to the opposition. This led the FBM KLCI to plummet by more than 9% to 1173.22 points on the first day of trading after election before fully recouping and breaking higher within a month. However, the Great Recession of 2008 that started in the US brought the FBM KLCI to almost 40% lower within a year after the election.
Although two-thirds majority (59.91%) and popular vote (47.38%) eluded BN again in GE13 in 2013, the market cheered the improved outcome from GE12 and the index spiked the day after the election to a high of 1826.22 (7.8%) and moved sideways with downward bias for several months before resuming uptrend.
FBM KLCI Possible levels:
Weaker win than GE13 in 2013 with further losses in popularity votes to the opposition might see a knee-jerk sell-off, with support levels at 1790 and 1720 before resuming any uptrend.
A win is still a win and hence there might present good opportunities to get exposed to the hot sectors that historically benefits from a BN win. Clients who are already positioned in Malaysian equities before GE14 can use FBM KLCI as a short-term hedging instrument to protect their positions.
Scenerio 3: Opposition Pakatan Harapan (PH) Wins
Although we see disunity in the opposition coalitions before GE14, polls are showing substantially more popular votes for the two smaller opposition coalitions in early 2017 (based on a survey by cilisos.my). The Dr Mahathir-led PH seemed to have grown from strength to strength. PH was able to leverage everything from Prime Minister Najib's 1MDB scandal to reuniting with ex-opposition leader Anwar. An ex-cabinet minister under the ruling coalition, Sahfie Apdal, whom Najib fired over probing into the 1MDB scandal formed a new party to contest with BN in Sabah, one of the historical stronghold of UMNO. A win by the opposition would mean the first loss by the incumbent since Malaysia's independence almost 60 years ago.
FBM KLCI Possible levels:
Based on the strong run-up and positioning of investors to GE14, this unexpected outcome might see a stronger sell-off.

Levels to watch would be 1720, 1650, 1610
That's all for now!
In Part 3 of our Malaysia Upcoming series, we will explore the techincals of some companies and sectors.
Follow Phillip CFD on Facebook
This material is provided to you for general information only and does not constitute a recommendation, an offer or solicitation to buy or sell the investment product mentioned. It does not have any regard to your specific investment objectives, financial situation or any of your particular needs. Accordingly, no warranty whatsoever is given and no liability whatsoever is accepted for any loss arising whether directly or indirectly as a result of your acting based on this information.
Investments are subject to investment risks. The risk of loss in leveraged trading can be substantial. You may sustain losses in excess of your initial funds and may be called upon to deposit additional margin funds at short notice. If the required funds are not provided within the prescribed time, your positions may be liquidated. The resulting deficits in your account are subject to penalty charges. The value of investments denominated in foreign currencies may diminish or increase due to changes in the rates of exchange. You should also be aware of the commissions and finance costs involved in trading leveraged products. This product may not be suitable for clients whose investment objective is preservation of capital and/or whose risk tolerance is low. Clients are advised to understand the nature and risks involved in margin trading.
You may wish to obtain advice from a qualified financial adviser, pursuant to a separate engagement, before making a commitment to purchase any of the investment products mentioned herein. In the event that you choose not to obtain advice from a qualified financial adviser, you should assess and consider whether the investment product is suitable for you before proceeding to invest and we do not offer any advice in this regard unless mandated to do so by way of a separate engagement. You are advised to read the trading account Terms & Conditions and Risk Disclosure Statement (available online at www.poems.com.sg) before trading in this product.
Any CFD offered is not approved or endorsed by the issuer or originator of the underlying securities and the issuer or originator is not privy to the CFD contract.
All charts presented are for illustration purposes only.