ETF... The Number #1 thing you should add to your portfolio

  Jasvind Singh, Assistant Manager
Published On: 24 February 2017 | 4:00 PM
Markets are buzzing! Are you? The Dow Jones Industrial Average, S&P 500 and NASDAQ have been hitting new highs in 2017. Amidst all the news about the vibrant US Market, there is a little boy growing up behind the scenes, a boy named ETF, a boy you can adopt to boost the performance of your investments.
While this boy was born way back in 1993, many people have struggled to understand him. Well, he is all grown up and like most 23 year olds, he just graduated and is ready to explore the working world.
Before I go into the details of why he is ready to explore the working world, let us first attempt to understand ETFs and let me show you why it is the best "stock" to add to your investments now. Yep, the best!

Like any other trading instrument, it is important to first know the basics. I do know of some people who have already invested in ETFs but have no clue as to what it is. The rational, "I bought it at $30, it is now $40! $10 profit bro!" This is by no means correct investing, it's simply, gambling.
ETF is short for Exchange Traded Funds. They are, as the name suggests, funds traded on an exchange. What are these funds? They could be anything, from an index to commodities to currencies. You can simply treat them as a "company" that is listed on the stock exchange where it issues "shares" that could be bought by investors like us. That might still be a little confusing but before you hit the "x" button on this window, try going through the following example.
25-year-old John has $1,000 that he wishes to invest. He sees the Dow Jones Index going from strength to strength everyday. What could he do to participate in this movement? In the past, he had only one choice and that is to buy all the 30 companies that make up the Dow Jones Index. This is going to be very messy and with only $1,000, he couldn't possibly buy all the 30 companies. Lucky for John, today, there is an ETF for it and it's called the SPDR DJIA Trust (DIA). This ETF is created by a fund manager who bought all 30 companies, grouped them together in a single "stock" and listed it back on the exchange. As the Dow moves up by 1%, you can expect the ETF you bought to move up by about the same amount and vice versa. The difference is something we call tracking error but you can ignore that for now. To put it in layman term, we say the DIA is tracking the Dow Jones Index. Notice the 2 charts below, one of Dow Jones Index and one of DIA.
Almost identical right? WOW!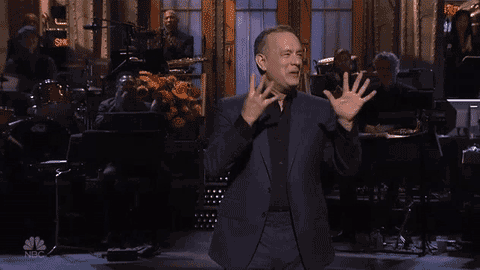 Investors all over the world are falling in love with this simply because of its convenience. And remember, there are ETFs for almost anything you wish. Want to trade Gold? There is an ETF for it called SPDR Gold Trust (GLD). Want to participate in the Shenzhen-Hong Kong Stock Connect? There are ETFs related to it such as iShares MSCI Hong Kong ETF (EWH) or iShares China Large Cap ETF (FXI).
If you understood what I am saying above, you are more or less good to go. Let me know which sector, commodity or index you wish to participate in in the comments section below and I will be able to help you find them. For example, "Hey Jasvind, I wish to participate in the technology sector in US. What ETFs can I look at?" or "I would like to invest in emerging markets, what ETFs are available for me?" At Phillip, we have all the ETFs you need.
They are transparent, unlike other types of product, ETF fund managers disclose their holding on a daily basis.
They provide diversification to your portfolio. Remember the age old saying, "Don't put all your eggs in one basket?" Yup, it works perfectly well here. You may be heavily invested in one of the 30 companies that make up the Dow Jones Index. The chances of that one company failing overnight are much higher than all 30 companies failing overnight.
In addition, they are liquid, cost effective and the list goes on and on, but the above 2 reasons should more than convince you to include it in your portfolio.
What are the different types of ETFs?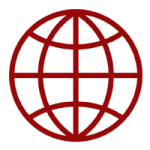 Equity/Index ETFs
Tracks a particular index, similar to the example we discussed above.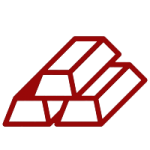 Commodity ETFs
Tracks a commodity of your choice. It could also track a number of different commodities at the same time.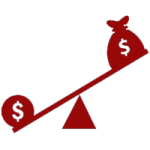 Leverage ETFs
These are similar to the ETFs above but it has a multiplier effect. Important thing to note here is 2 terms: Ultra and UltraPro, which are a multiplier of 2x and 3x respectively. Using the same example above, SPDR DJIA Trust (DIA), I mentioned that when DOW moves up 1%, you can expect DIA to move up about 1%. However, for more aggressive investors, you may consider investing in Ultra DOW30 (DDM) which will increase 2% when DOW increases 1% or UltraPro DOW30 (UDOW) that will increase 3 folds.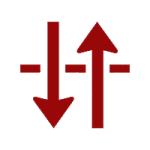 Inverse ETFs
These ETFs works in the opposite direction. For example, Short Dow 30 (DOG). As the Dow Jones ETF goes up 1%, DOF goes down 1%.
That's all for now folks. Do let me know your questions and thoughts in the comments section below. All questions will be answered promptly.
Follow Phillip CFD on Facebook