Women & Gender Diversity in Business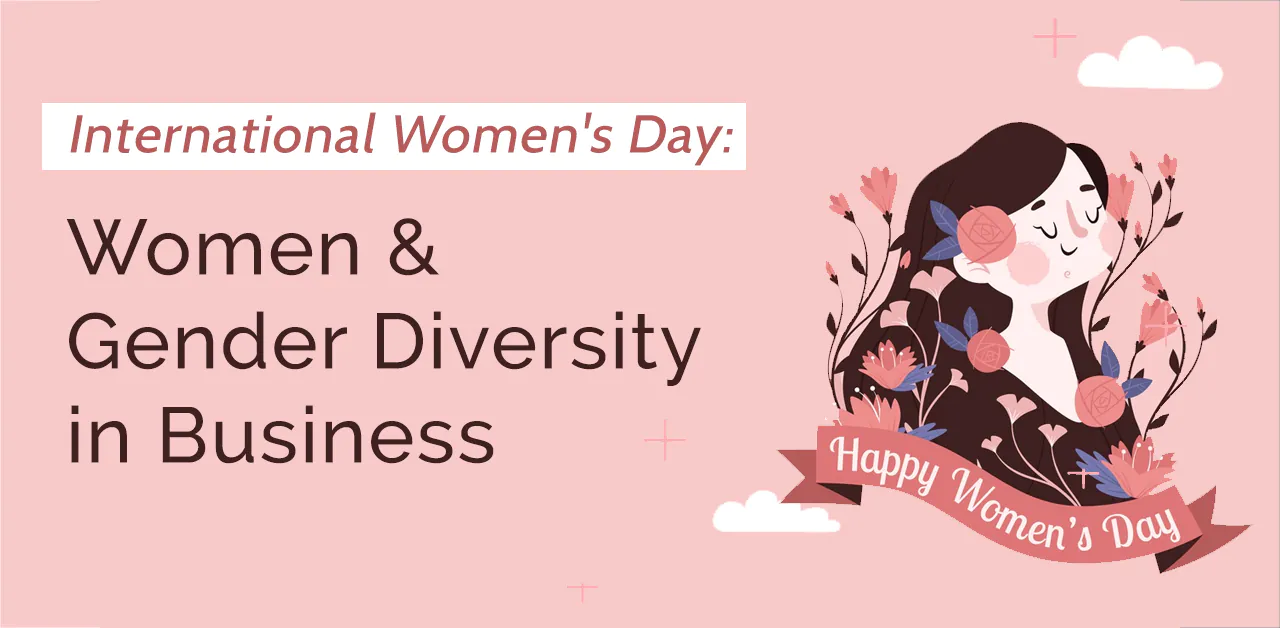 Published On: 1 Mar 2021 | 12:00 PM
Mike Ong, Senior Dealer
Mike is a member of the largest dealing team that specialises in Equities, ETFs, CFDs & Bonds, and manages >50,000 client accounts in Phillip Securities. He believes in investing long-term for passive income and evaluates stocks using fundamentals. He is currently the chief editor of the HQ education series that aims to equip clients with tools and skillsets to make better investing and trading decisions.
What this report is about:
International Women's Day celebrates the social, economic and political achievements of women. It falls on 8 March this year.
We profile the achievements of two successful women in international business.
Women-empowerment ETFs allow you to invest in companies with strong support for women's empowerment and gender diversification. One such is the WOMN Impact Shares YWCA Women's Empowerment ETF.
International Women's Day on 8 March this year is a day to celebrate the social, economic and political achievements of women throughout the world. We profile two successful women in international business who have smashed the glass ceiling.
Mary Barra, CEO of General Motor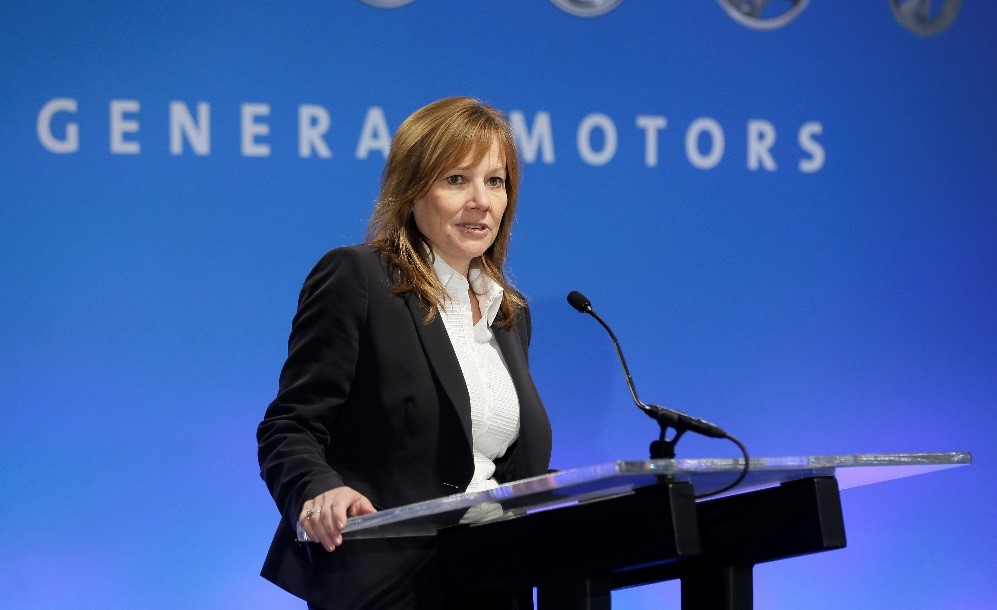 Figure 1: Mary Barra, Chairman and CEO of General Motors [1]
Mary Barra is the current Chairman and CEO of General Motor. She was also elected to the Board of Walt Disney Co. in 2017. She began her career at General Motor in 1980 as a co-op student – the co-op educational programme seeks to balance classroom theory with practical experience – and subsequently served in various executive engineering and staff positions. In 2014, Barra rose through the ranks to become the first female CEO of a leading global automaker in a male-dominant industry. [2] Barra has also made a name hiring workers with diverse skills and talents.
Shortly after becoming its CEO, GM had to recall millions of cars due to ignition defects. Barra was summoned to testify before the U.S. Congress. She made a forceful case for GM and led it out of the crisis. [3]
GM has a vision of building a world with zero emissions, zero congestions and zero crashes. Under her leadership, GM has invested billions of dollars in electric vehicles, self-driving cars and ride-sharing services to accomplish that vision.
Personal achievements:
6th in Forbes' most powerful women's list in 2020
2rd in Fortune's most powerful women's list in 2020
Company achievements:
In Equileap's 2019 U.S. report, GM finished first out of 200 companies leading the way in gender equality
In JUST 100's rankings based on public attitudes to corporate behavior, GM finished first in the automotive sector for the third straight year in 2019. Finished 18th out of the 922 companies measured
GM included in Bloomberg's Gender Equality Index for transparency in gender reporting and advancement of women's equality.

[4]
Lucy Peng Lei, co-founder of Alibaba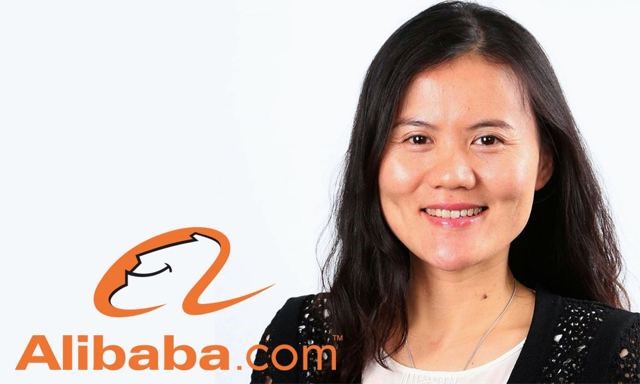 Figure 2: Lucy Peng Lei, co-founder of Alibaba [5]
Peng is one of the co-founders of Alibaba and a self-made Chinese billionaire. Before joining Alibaba, she was an Economics teacher. Her early responsibilities included managing the HR department of Alibaba. Backed by her management ability, Peng was later appointed the CEO of Alipay.[6][7]
Under her capable leadership, Alipay has become the most successful payment gateway in China. In March 2013, Peng also took over as CEO of Alibaba Small and Micro Financial Services, where she made headway in innovating mobile-payment solutions. In 2014, Alipay was rebranded ANT Group Services. ANT has evolved into a Chinese fintech disruptor. It was ready to list for US$37bn in November 2020 in an IPO that was touted as the largest in history. The IPO was, however, scuttled by Chinese regulators. Despite her influence, Peng always keeps a low profile.[6][7]
Personal achievements:
Built Alibaba's HR department from scratch
11th in Forbes' most powerful women's list in 2015
35th in Fortune's most powerful women's list in 2016
Company achievements:
Out of Alibaba's 18 original founders, six are women
Alibaba's IPO in 2014 is one of the largest of all time
Alipay is the most widely-used third-party online payment service provider in China with over 100mn daily transactions and over 520mn active users6
ANT has helped establish China as a world leader in digital transactions.
For more information, read our analysis of Alibaba and Ant Group.
McKinsey's study on Diversity Wins
Countless other successful women include Catherine Wood, the founder, CEO and CIO of ARK Investment Management LLC. ARK is an investment management firm that managed one of the largest actively-managed exchange-traded funds in 2020. These women have proven they can be as successful in business as their male counterparts and are able to lead their companies to greater heights.
In one of its studies, McKinsey found that companies in the top quartile for gender diversity on their executive teams are 25% more likely to achieve above-average profitability than companies in the fourth quartile. Its study also indicated that the greater the representation of gender diversity, the higher the likelihood of stock-market outperformance. [8]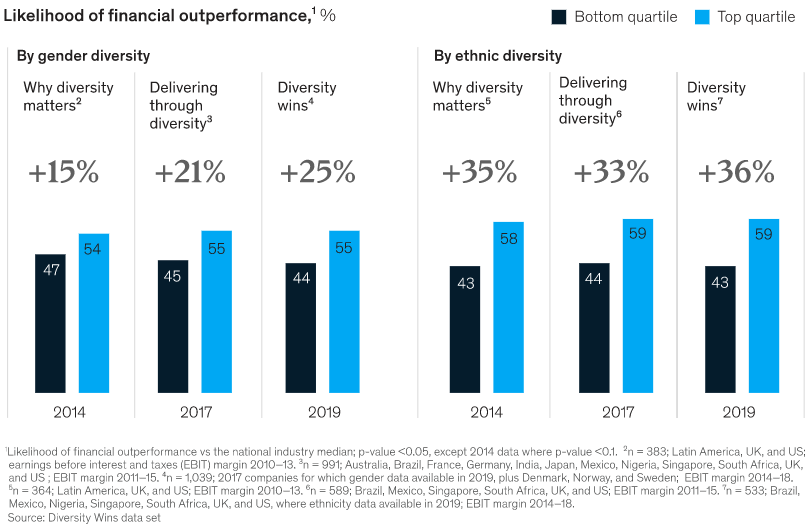 Figure 3: McKinsey's study on Diversity Wins: How Inclusion Matters [8]
Another research house, MSCI, studied the relationship between the number of women on corporate boards and the companies' financial performances. It looked at talent-management practices and female board representation in 617 MSCI ACWI Index companies. These companies fall into the consumer discretionary, consumer staple, industrial and banking sectors. The study found that employee productivity in companies with strong talent-management practices and a persistent critical mass of female directors improved the most in their industries.[9]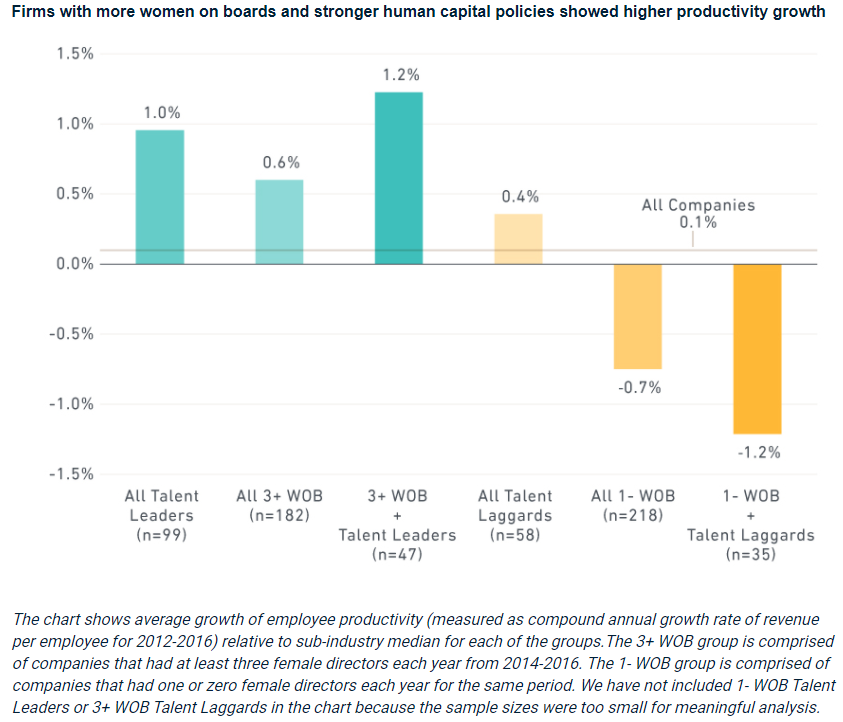 Figure 4: MSCI's study on Women on Boards: One Piece of a Bigger Puzzle [9]
Gender diversity pools the different perspectives and life experiences of its employees. From these two studies, we can see its positive impact on corporate productivity and profitability.
S&P Global's Market Intelligence has endorsed the findings. Its research similarly suggests that firms with high gender diversity on their boards of directors are more profitable and larger than firms with low gender diversity. [10]  Worldwide, investors are increasingly incorporating ESG – environmental, social and governance – considerations in their company assessments and investment selections. S&P Global's ESG metrics include gender diversity and equity.
For investors looking at gender diversity, they can consider including the WOMN Impact Shares YWCA Women's Empowerment ETF in their portfolios.
WOMN ETF
The WOMN ETF tracks the Morningstar Women's Empowerment Index, which offers diversified exposure to large- and mid-cap U.S. companies that have embraced strong gender diversity practices and equal opportunity.
Investors who wish to invest in individual companies can also refer to the Morningstar Women's Empowerment Index holdings.
The issuer of the WOMN ETF is Impact Shares, a platform that helps non-profit organisations translate their social values into investable products traded on the New York Stock Exchange. The WOMN ETF is not sponsored, endorsed or promoted by YWCA, the venerable movement founded in 1858 to advance women's and other social causes. But the WOMN ETF will donate all net advisory profits from the ETF's management fees to YWCA. [11]
Here's the performance of the WOMN ETF.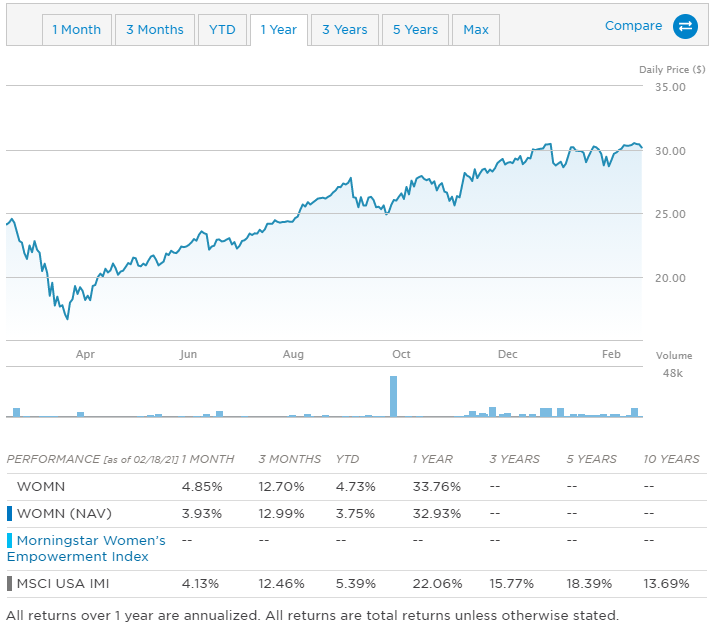 Figure 5: Performance of WOMN ETF as of 18 February 2021 [12]
Historically, women shouldered the entire burden of domestic responsibilities. With more entering the workforce, their responsibilities have practically doubled. Balancing these twin responsibilities has ratcheted up their stress levels, exacting a price on their physical and emotional well-being.
At PhillipCapital, we encourage varied viewpoints, ideas and market insights to better tackle problems and serve an increasingly diverse customer base.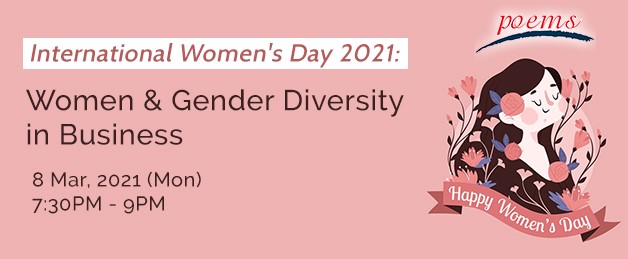 In celebration of Women's Day, join us at our webinar taking place on 8 March 2021, 7.30pm as we discuss how gender diversity plays a key role in business success. Sign up here now!
To all the women who have played such critical roles in our lives, a big thank you to you!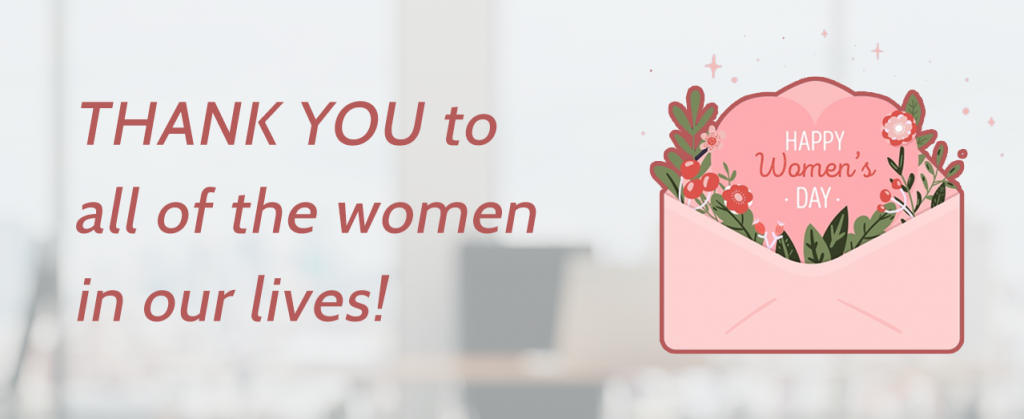 Trade on our award-wining suite of POEMS Platform. Open a CFD Account now!
Disclaimer
This material is provided to you for general information only and does not constitute a recommendation, an offer or solicitation to buy or sell the investment product mentioned. It does not have any regard to your specific investment objectives, financial situation or any of your particular needs. Accordingly, no warranty whatsoever is given and not liability whatsoever is accepted for any loss arising whether directly or indirectly as a result of your acting based on this information.
Investments are subject to investment risks. The risk of loss in leveraged trading can be substantial. You may sustain losses in excess of your initial funds and may be called upon to deposit additional margin funds at short notice. If the required funds are not provided within the prescribed time, your positions may be liquidated. The resulting deficits in your account are subject to penalty charges. The value of investments denominated in foreign currencies may diminish or increase due to changes in the rates of exchange. You should also be aware of the commissions and finance costs involved in trading leveraged products. This product may not be suitable for clients whose investment objective is preservation of capital and/or whose risk tolerance is low. Clients are advised to understand the nature and risks involved in margin trading.
You may wish to obtain advice from a qualified financial adviser, pursuant to a separate engagement, before making a commitment to purchase any of the investment products mentioned herein. In the event that you choose not to obtain advice from a qualified financial adviser, you should assess and consider whether the investment product is suitable for you before proceeding to invest and we do not offer any advice in this regard unless mandated to do so by way of a separate engagement. You are advised to read the trading account Terms & Conditions and Risk Disclosure Statement (available online at www.poems.com.sg) before trading in this product.
Any CFD offered is not approved or endorsed by the issuer or originator of the underlying securities and the issuer or originator is not privy to the CFD contract. This advertisement has not been reviewed by the Monetary Authority of Singapore (MAS).