Mini Contract Trading for Hong Kong Equity CFDs 
Eyeing on popular Hong Kong equity counters like Meituan, Alibaba, JD.com, Xiaomi, Tencent, but hesitant due to the steep share prices? Keen to enhance your portfolio's performance but not sure where to start? Well, look no further as you can now trade selected HK Equity CFDs from 1 Contract only!
[1]

Please click here

for the full list of 50 HK Equity CFD counters that are available for the promotion.
Benefits of Mini Contract Trading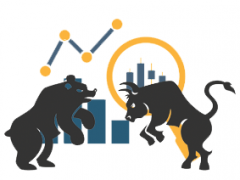 By being able to invest in as little as 1 contract, no HK counter will be too expensive and out of your reach.
For example, if you only have HK$1,000 and want to buy Tencent shares (margin of 10%, trading at HK$500). Purchasing the full 100 board lot of shares upfront is a very huge amount, but with CFDs you will be able to buy a smaller portion of those shares.
Trading Using Shares
Trading Using CFDs
Capital required to buy minimum of 100 shares:
100 x $500
= $50,000 HKD
Number of shares you can buy using CFD:
$1,000 HKD / ($500 x 10%)
= 20 shares (round down)Commission paid for CFD: $50 HKD
For illustration purposes only, excludes other financing costs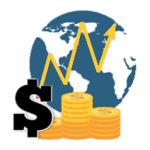 You will still be entitled to dividends and other corporate actions* even though the shares are not the board lot size. In the event of corporate actions like stock split, stock consolidation or rights issues, you will only be entitled to the quantity rounded down as fractional shares are not catered for.
*Do take note that clients will be required to liquidate their positions for corporate actions that we do not cater for.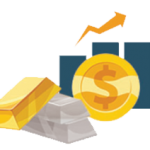 You no longer have to buy the full board lot size. With the same amount of money, you will be able to buy a much wider range of HK counters and achieve a higher level of diversification as compared to before.
You can now trade just 1 contract of a selected HK Counter CFD instead of the board lot to track an industry or test the market to give you confirmation before you commit to a full market entry.
Trade on our award-winning suite of POEMS Platform. Open a CFD Account now!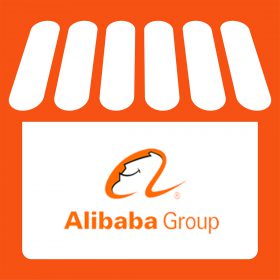 Can Value Be Found in Alibaba Group Holding?
With Ant Group's IPO suspended as well as Alibaba's regulatory issues, is there still potential for value for Alibaba Group Holding?
Even though Alibaba's share price has plunged, their fundamentals are still intact and is still known as the No.1 e-commerce group in the world.
Read our latest market journal to find out more about the next phase of Alibaba's growth as well as how you can take advantage of CFDs to trade Alibaba!
List of selected HK Equity CFD Counters
| | | |
| --- | --- | --- |
| | Code | Counter |
| 1 | 2018.HK | AAC Technologies |
| 2 | 1299.HK | AIA GROUP LIMITED |
| 3 | 9988.HK | Alibaba |
| 4 | 3988.HK | Bank of China |
| 5 | 3328.HK | BANKCOMM |
| 6 | 2388.HK | BOC Hong Kong |
| 7 | 1038.HK | Cheung Kong Infrastructure Hldgs Ltd. |
| 8 | 1113.HK | CK Asset Holdings |
| 9 | 0939.HK | China Construction Bank |
| 10 | 2628.HK | China Life |
| 11 | 0941.HK | China Mobile |
| 12 | 0688.HK | China Overseas Land & Investment Ltd. |
| 13 | 1093.HK | CSPC Pharmaceutical Group |
| 14 | 1109.HK | China Resources Land Ltd |
| 15 | 0836.HK | China Resources Power |
| 16 | 1088.HK | China Shenhua |
| 17 | 0762.HK | China Unicom |
| 18 | 0001.HK | CK Hutchison Holdings |
| 19 | 0002.HK | CLP Holdings |
| 20 | 0883.HK | CNOOC |
| 21 | 2007.HK | Country Garden Holdings Co Ltd |
| 22 | 0027.HK | Galaxy Ent |
| 23 | 0175.HK | Geely Automobile Hldgs |
| 24 | 6862.HK | Haidilao International Holding |
| 25 | 0101.HK | Hang Lung Properties Ltd |
| | | |
| --- | --- | --- |
| | Code | Counter |
| 26 | 0011.HK | Hang Seng Bank Ltd. |
| 27 | 0012.HK | Henderson Land Dev Co Ltd. |
| 28 | 1044.HK | HENGAN INTL |
| 29 | 0003.HK | HK & CHINA GAS |
| 30 | 0388.HK | HK Exchange |
| 31 | 0005.HK | HSBC |
| 32 | 1398.HK | ICBC |
| 33 | 9618.HK | JD.Com – CL A |
| 34 | 0823.HK | Link Reit |
| 35 | 3690.HK | Meituan – W |
| 36 | 2319.HK | Mengniu Dairy Co |
| 37 | 0066.HK | MTR Corporation |
| 38 | 0017.HK | New World Dev |
| 39 | 0857.HK | Petrochina |
| 40 | 2318.HK | Ping An Insurance (Grp) |
| 41 | 0006.HK | POWER ASSETS |
| 42 | 1928.HK | Sands China Ltd |
| 43 | 2313.HK | Shenzhou IntL |
| 44 | 1177.HK | Sino BioPharm |
| 45 | 0016.HK | Sun Hung Kai Properties Ltd. |
| 46 | 2382.HK | Sunny Optical |
| 47 | 0019.HK | Swire Pacific Ltd. A |
| 48 | 0700.HK | Tencent Holdings Ltd |
| 49 | 1997.HK | Wharf Real Estate |
| 50 | 1810.HK | Xiaomi-Class B |
This promotion is valid from 4 January 2021 to 31 December 2021 ("Promotion Period"), both dates inclusive, for the following Contracts for Differences (CFDs) products ("Eligible CFD Products"):

Equities CFD for 50 Hong Kong Counters[1]

Minimum commission for the 50 participating Hong Kong counters will be HK$50. Prevailing commission rates will still apply.
In the event if the underlying CFD counter is issuing a cash dividend, a cash adjustment will be made to your CFD account with reference to the dividend attributable to the underlying CFD counter.
In the event if the underlying CFD counter is going through any corporate action (Stock Split, Stock Consolidation, Rights Issue etc.), appropriate adjustment if any will be made to the contract value of relevant CFD and/or related contract quantity. The quantity will be rounded down to the nearest contract.
This promotion is applicable to the following ("Eligible Accounts"):

All Phillip Securities Pte Ltd ("PSPL") Customers with a CFD account

Standard Commission Rates, Finance Charges and prevailing exchange rates apply.
The following Customers are NOT eligible to participate in this promotion unless approved by the management of PSPL:

All employees of PSPL / Phillip Futures Pte Ltd ("PFPL") and its associated entities (e.g. trading representatives, financial adviser representatives); PSPL and all its subsidiaries (direct or indirect); and their immediate families (e.g. spouse and children).

In the event of a dispute over the Customer's eligibility to participate in this promotion, PSPL's decision will be final.
Notwithstanding anything herein contained, PSPL reserves the right at any time in its absolute discretion to (i) amend, add and / or delete these Terms and Conditions without prior notification (including eligibility; replacement of the prize; promotional mechanics, promotion duration without prior notification, qualifying terms and criteria), and all participants shall be bound by such amendments, additions and / or deletions when effected, or (ii) vary, withdraw, or cancel any items or the promotion without having to disclose a reason thereof and without any compensation or payment whatsoever. PSPL's decision on all matters relating to the promotion shall be final and binding on all participants.
This advertisement has not been reviewed by the Monetary Authority of Singapore.
By taking part in this promotion, the participant acknowledges that he / she has read and consented to these Terms & Conditions.
Frequently Asked Questions (FAQ)




Trade on our award-winning suite of POEMS Platform. Open a CFD Account now!


Disclaimer
This material is provided to you for general information only and does not constitute a recommendation, an offer or solicitation to buy or sell the investment product mentioned. It does not have any regard to your specific investment objectives, financial situation or any of your particular needs. Accordingly, no warranty whatsoever is given and no liability whatsoever is accepted for any loss arising whether directly or indirectly as a result of your acts based on this information.
Investments are subject to investment risks. The risk of loss in leveraged trading can be substantial. You may sustain losses in excess of your initial funds and may be called upon to deposit additional margin funds at short notice. If the required funds are not provided within the prescribed time, your positions may be liquidated. The resulting deficits in your account are subject to penalty charges. The value of investments denominated in foreign currencies may diminish or increase due to changes in the rates of exchange. You should also be aware of the commissions and finance costs involved in trading leveraged products. This product may not be suitable for clients whose investment objective is preservation of capital and/or whose risk tolerance is low. Clients are advised to understand the nature and risks involved in margin trading.
You may wish to obtain advice from a qualified financial adviser, pursuant to a separate engagement, before making a commitment to purchase any of the investment products mentioned herein. In the event that you choose not to obtain advice from a qualified financial adviser, you should assess and consider whether the investment product is suitable for you before proceeding to invest and we do not offer any advice in this regard unless mandated to do so by way of a separate engagement. You are advised to read the trading account Terms & Conditions and Risk Disclosure Statement (available online at www.poems.com.sg) before trading in this product.
Any CFD offered is not approved or endorsed by the issuer or originator of the underlying securities and the issuer or originator is not privy to the CFD contract. This advertisement has not been reviewed by the Monetary Authority of Singapore.