3 Reasons to Start Your Equities CFD Journey with POEMS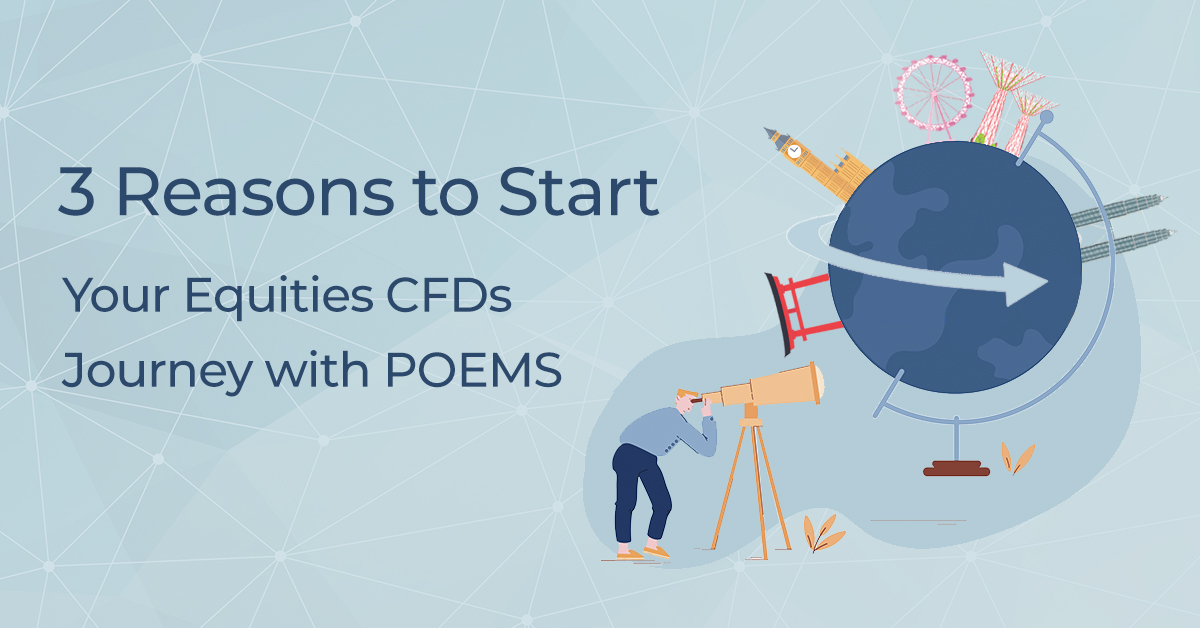 Mike Ong, CFD Dealer
Mike is a member of the largest dealing team that specialises in Equities, ETFs, CFDs & Bonds and the team manages >50,000 client accounts in Phillip Securities. He evaluates stocks using fundamentals and he believes in investing long-term for passive income. He is currently the chief editor of the HQ education series that aim to equip clients with tools & skillsets to make better investing and trading decisions.
Published On: 16 May 2020 | 5:00 PM
According to a survey done by Picodi in 2019, the majority of Singaporeans prefer travelling abroad as opposed to a staycation. According to Picodi, an average Singaporean spends around S$1,086 per person on a vacation. This amounts to $797 USD. The amount that an average Singapore spends on travel and vacation is amongst the top ten in the world! [1]
However, due to the COVID 19 epidemic, there is a high probability that we will not be unable to travel for the next foreseeable future. Instead of globetrotting, have you ever thought of letting your portfolio circumvent the globe on your behalf?
In this article, we will be taking a look at why you should consider trading globally with Contracts for Differences (CFDs).
Reason 1: Global Opportunities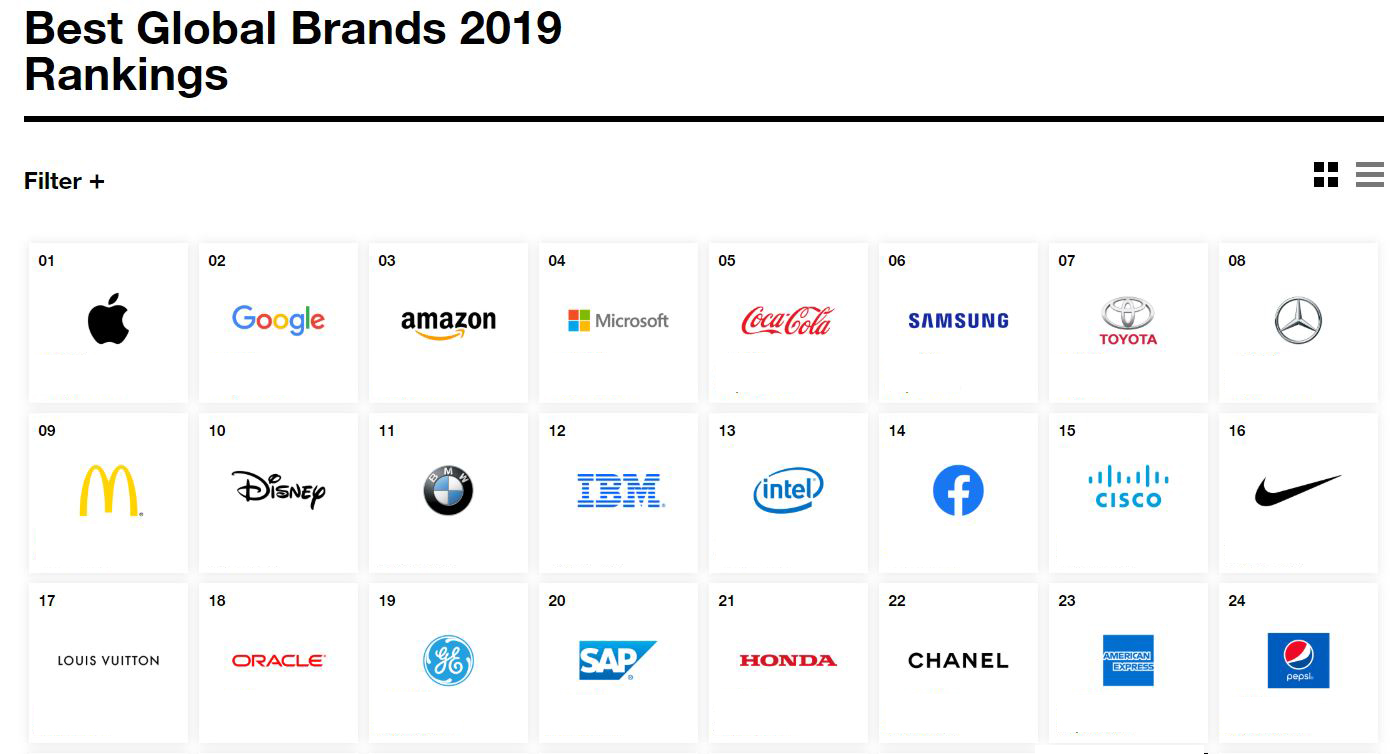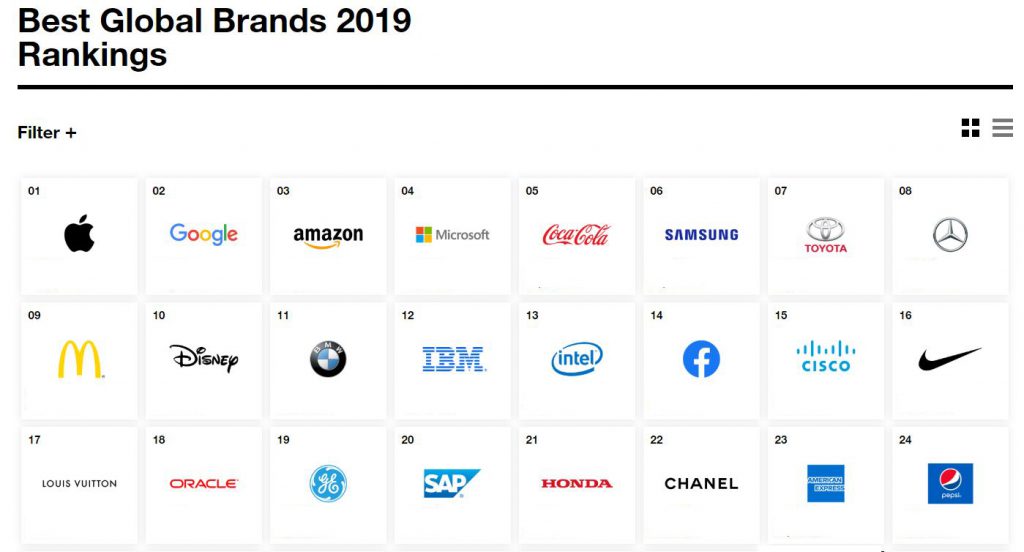 Figure 1: Adapted from Interbrand, Best Global Brands 2019 [2]
According to legendary Wall Street investor Peter Lynch, we have the ability to do first hand investment analysis on the things that we use and consume. If something attracts you as a consumer, it should also pique your interest as an investment.
During this period, most of us will be cooped up at home. Have you ever wondered about how much we are interacting with publicly traded companies on a daily basis? 
For instance, we would often use our smartphones, such as our iPhones (APPL-US) or XiaoMi (1810-HK) to surf Facebook (FB-US) for news and updates, and catch up with the latest k-dramas and blockbusters through Netflix (NFLX-US). To kill time during the lockdown period, some of us resort to playing mobile games made by Tencent Holdings (0700-HK) with friends and colleagues. Whilst working from home, we could be using computers from Lenovo (0992-HK) and Hewlett Packard Enterprises (HPE-US). After work, some of us may turn to e-commerce for online shopping through TaoBao (BABA-US) or Amazon (AMZN-US). To make online payment, we will use services such as Visa (VISA-US) or MasterCard (MA-US). 
We are interacting with these foreign publicly traded companies through their products and services on a daily basis! Trading opportunities follow when businesses expand and become an integral part of our daily lives.
Reason 2: Geographic Diversification
Most of us know the importance of asset allocation and diversification. Diversification is a risk management technique that helps to reduce risk by allocating investments among a variety of assets within a portfolio. Diversification can also be practiced through asset, sector and geographic allocations.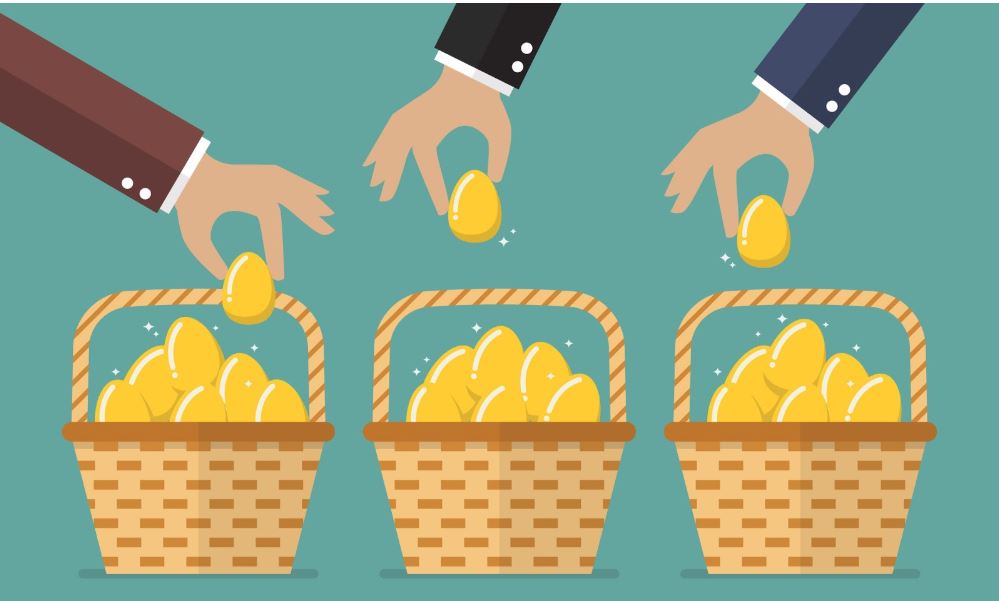 In trading, you also do not want to put all your eggs in one basket. If we are trading in stocks in a specific market, any adverse economic, geopolitical or market events specific to that market would put a significant dent in our trading. 
In 2018, Singapore implemented property cooling measures (ABSD and LTV). On the following day, property and banking stocks in Singapore came under heavy selling pressure as investors reacted to unexpected news of cooling measures. With market events that are specific to your market, your trade could be impacted significantly as compared to a geographically diversified portfolio.  
By trading in different markets, it could help to reduce the risk and reliance on a single market for return. With access to over 8 markets (Singapore, US, HK and more), we offer a wide range of global markets for you to trade in!
Reason 3: Market Liquidity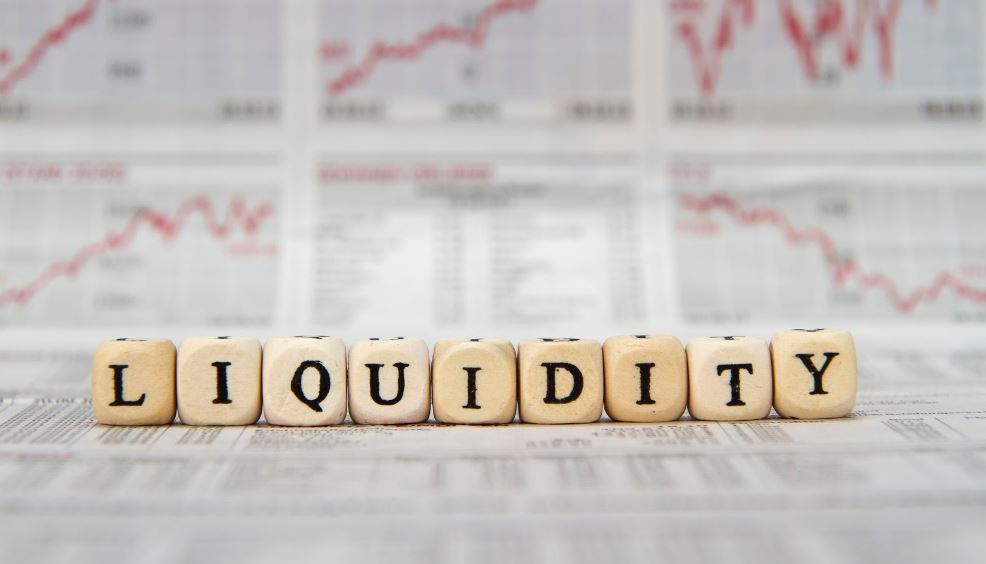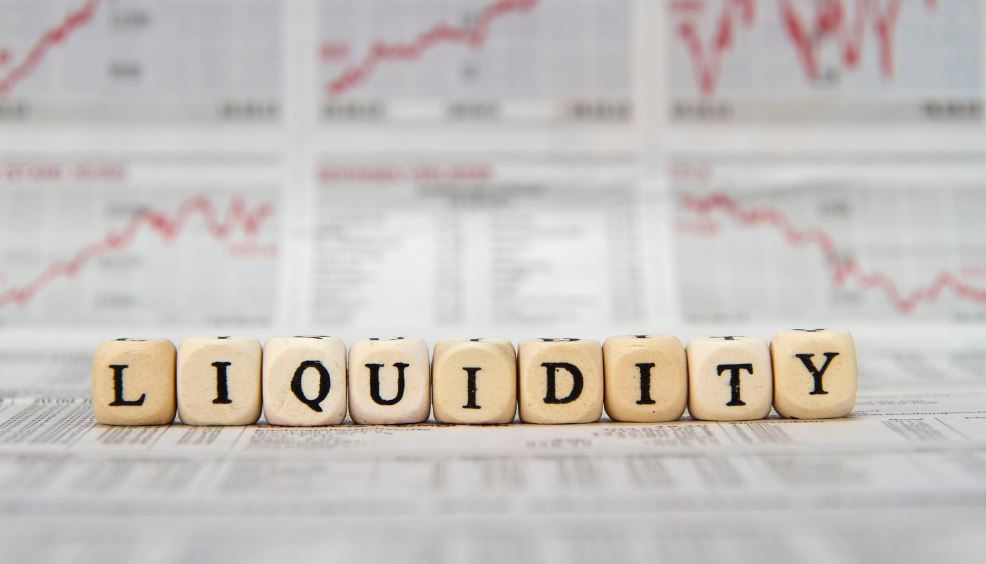 When we are trading, we always need to take note of liquidity in the market. A liquid investment implies that there is sufficient trading interest in the market to allow traders to enter and exit positions without drastic change in the asset price. In simple terms, it is a measure of how many buyers and sellers are present and the ease of transactions taking place.
A liquid market is generally associated with less risk as there is usually someone willing to take the other side of a given position. This means that a seller is able to find a buyer without having to cut the price of the asset to sell it and the buyer does not need to pay a liquidity premium to buy the asset he/she wants. 
Here is a list of some of the largest and liquid stock market exchanges around the world.
New York Stock Exchange, United States
NASDAQ, United States
Tokyo Stock Exchange, Japan
Hong Kong Stock Exchange, Hong Kong
We offer market spread on Equity CFDs that mirror the market's liquidity volume. Given that different foreign markets have different operating hours, there are always trading opportunities round-the-clock! There are also free live prices for Singapore, Japan, Malaysia and United States stock markets, and you can trade freely with our 24/5 trading support!
Conclusion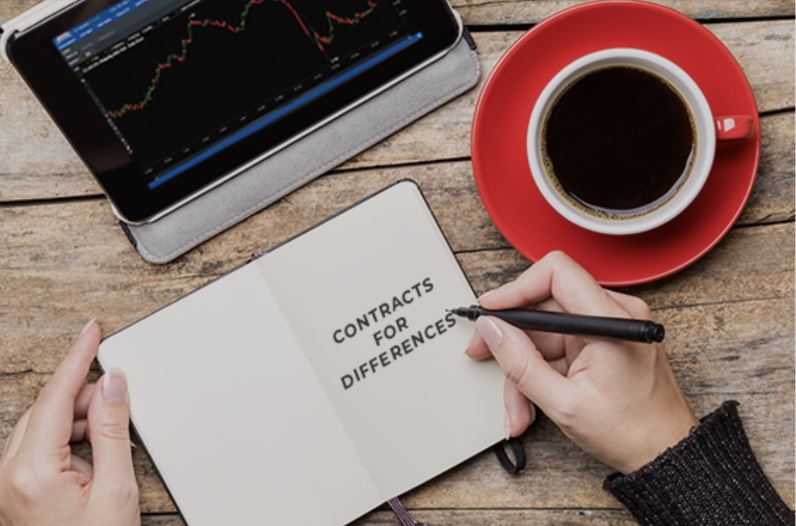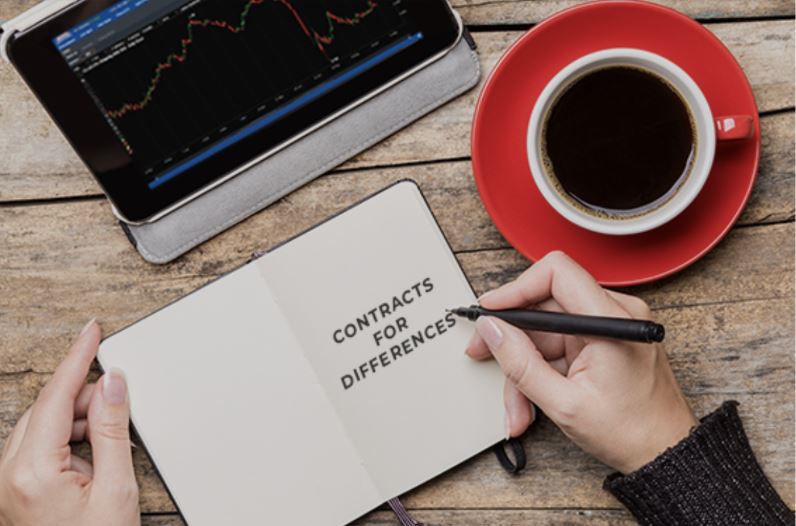 Trading some of these foreign shares can be quite expensive and you might not have sufficient capital. Through CFDs, you are only required to place an initial margin to open a trade. Hence, you would not be restricted by your capital. However, leverage is a double edged sword which can amplify your returns and losses. Therefore, it is paramount that you always utilise stop-loss orders when you are trading. 
Another key feature of CFDs is that these instruments allow you to trade the market both directions, long and short. Short selling is an investment or trading strategy that speculates on the decline in a stock. To understand more, you can read up on the article on short selling, take a look at our recent webinar or view our Top 10 Reasons to Short Sell CFDs with POEMS. For CFDs traders, you will not be restricted by the bull or bear market. If you are expecting the recent bull run to be a mere dead cat bounce, CFDs can be a handy tool for you. 
We sincerely hope that you have found value in this article. If you're interested to trade Equities CFD, we have a brand new upcoming promotion, " Trade Around the World with Equities CFD" & receive up to S$88* CFD Trade Rebate!
*T&Cs apply.
Begin your CFD Trading Journey with us!
References:
[1]https://www.picodi.com/sg/bargain-hunting/time-to-relax
[2]https://www.interbrand.com/best-brands/best-global-brands/2019/ranking/
Disclaimer
This material is provided to you for general information only and does not constitute a recommendation, an offer or solicitation to buy or sell the investment product mentioned. It does not have any regard to your specific investment objectives, financial situation or any of your particular needs. Accordingly, no warranty whatsoever is given and not liability whatsoever is accepted for any loss arising whether directly or indirectly as a result of your acting based on this information.
Investments are subject to investment risks. The risk of loss in leveraged trading can be substantial. You may sustain losses in excess of your initial funds and may be called upon to deposit additional margin funds at short notice. If the required funds are not provided within the prescribed time, your positions may be liquidated. The resulting deficits in your account are subject to penalty charges. The value of investments denominated in foreign currencies may diminish or increase due to changes in the rates of exchange. You should also be aware of the commissions and finance costs involved in trading leveraged products. This product may not be suitable for clients whose investment objective is preservation of capital and/or whose risk tolerance is low. Clients are advised to understand the nature and risks involved in margin trading.
You may wish to obtain advice from a qualified financial adviser, pursuant to a separate engagement, before making a commitment to purchase any of the investment products mentioned herein. In the event that you choose not to obtain advice from a qualified financial adviser, you should assess and consider whether the investment product is suitable for you before proceeding to invest and we do not offer any advice in this regard unless mandated to do so by way of a separate engagement. You are advised to read the trading account Terms & Conditions and Risk Disclosure Statement (available online at www.poems.com.sg) before trading in this product.
Any CFD offered is not approved or endorsed by the issuer or originator of the underlying securities and the issuer or originator is not privy to the CFD contract. This advertisement has not been reviewed by the Monetary Authority of Singapore (MAS).