Edwin Choo, CFD Senior Dealer
Published On: 30th October 2019 | 05:00 PM
It is evident that financial markets move in cycles. A wise saying goes "What goes up, must come down". Investors who put the effort to study the price movement and cycles of the assets they intend to invest in will be rewarded for their efforts – profiting from both uptrends and downtrends.
If you have never attempted short-selling before, maybe it is time to start as you are losing out on 50% of the opportunities in the market. So should you only stick to the traditional method of going "long"? Why should an investor initiate a short? Let us take a look at some reasons of why you should short-sell!
Benefits of Short-selling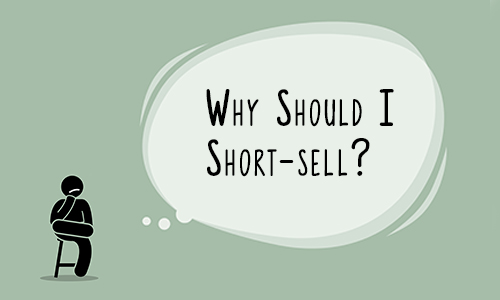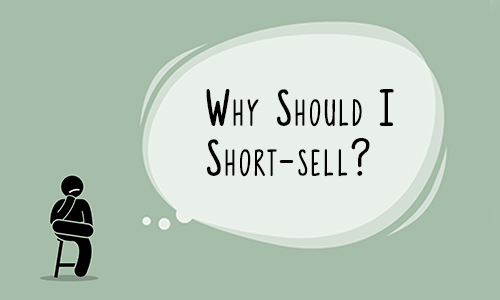 As opposed to going the traditional investing method of going "long" by buying an asset at a low price and selling high, a short position is made when an investor sells a security first with the intention of repurchasing it later at a lower price.
Short-selling is a strategy that sometimes receives flak from conservative traders, citing reasons such as for causing the declines in asset prices and exacerbation of negative sentiments in the markets. However, instead of simply sitting back and cutting losses during a bearish market, you can turn the situation around and profit by capitalizing on falling prices. Some long-term investors use this feature as a hedging tool to protect their profits. They establish an opposite position to what they already have on stocks to prevent any losses due to short-term down trend in markets
Example of short-selling: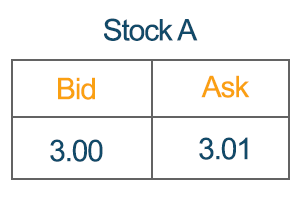 Edwin currently has a bearish view on Stock A. As he is not allowed to use normal stocks on the cash market to short-sell Stock A, he decides to use Contracts For Difference (CFD). Stock A is currently trading at a price of $3.00. Edwin SELLS 2,000 contracts at the Bid Price of $3.00.
A week later, the price of Stock A dropped to $2.50 and Edwin decides to close his contracts. He BUYS 2,000 contracts of Stock A at the Ask Price of $2.50. The total profit Edwin made from this trade is ($3.00 – $2.50) * 2,000 = $1,000.
However, if a week later the price of Stock A went up to $3.50 and Edwin decides to close his contracts by buying 2,000 contracts of Stock A at the Ask Price of $3.50, he would have made a loss of ($3.00- $3.50) * 2,000 = $1,000.
Major Events that Shook the Financial Markets
Markets tend to be extremely volatile whenever there is a financial crisis. The market becomes bearish and stock prices plummet. This is where you can use short-selling to hedge against your portfolio and minimize your losses. Here are some of the major events that shook the financial markets.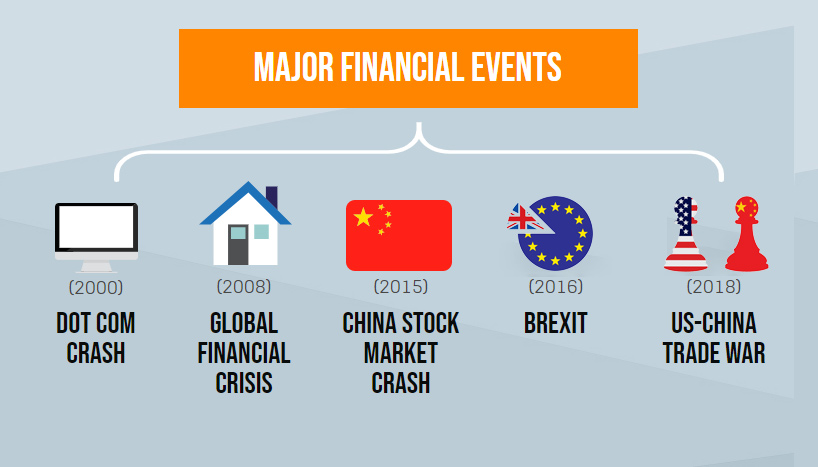 Dot Com Crash (2000)
In the early 1990's, many tech companies were highly valued – and perhaps too much so. A tech bubble was formed when speculative investors kept pouring in money into internet based companies –without assessing whether they would really turn a profit. Irrational exuberance took hold –people kept buying tech stocks and price earnings ratio of the NASDAQ composite index rose to 200. When the bubble finally burst, most of the internet companies applied for bankruptcy –given the nature of their business which had high cash burn rates and unsustainable business models.
Global Financial Crisis (2008)
The 2008 GFC is widely acknowledged as the worst financial crisis since the Great Depression in 1929. Due to the availability of cheap credit post 2000, many homeowners took mortgages to purchase and build houses. This was regarding expectations that housing prices would continue to rise and people would be able to flip their houses to earn a profit on their investments. Banks took the opportunity to bundle these mortgages into mortgage backed securities. Subsequently, homeowners started to default, causing a rapid decline in asset prices. Stock markets lost more than $8 trillion in value and unemployment rose to an all-time high.
China Stock Market Crash (2015)
Between June 2014 and June 2015, the Shanghai Composite Index rose around 150%, reaching all-time highs. During that period, the Chinese government policy was to encourage its citizens to participate in the stock market. A lot of people started to leverage on their stock purchases – or rather commonly known as margin trading. As more leveraged money entered the Chinese stock market, the Chinese government started to introduce regulations to deleverage the market. Chaos soon ensued, with investors rushing to the exits. With stock prices crashing, margin calls inevitably happened, further exacerbating the sell-off. Even with government support and intervention, the stock market still ended 30% down after a tumultuous 3 weeks.
Brexit (2016)
A historic referendum in which U.K voted to leave the European Union. Brexit had huge implications for businesses in the U.K – especially for those the banking and financial services sector. Some banks started to make plans to shift out of London – once considered the financial hub of Europe. With so much uncertainty in the market, the pound dropped to extreme lows against the dollar.
U.S China Trade War (2018)
The U.S. China Trade War is something that currently most people should be familiar with. In a bid to stop unfair trading practices with China, US president Donald Trump implemented tariffs on goods from China. China did not sit back – they retaliated with tariffs on their own. Much of the market movements in the recent year have been due to tariff news – and it's almost certain that if the trade war goes out of proportion, a downturn in the stock market will be imminent.
What Can I Short with CFDs?
One of the main benefits of trading Contract for Differences (CFDs) is the ability to both long and short. To find out more about CFDs, you can read this article here explaining what CFDs are.
Here are some assets that are readily available to trade long and short on CFDs.
Stocks/Equities CFD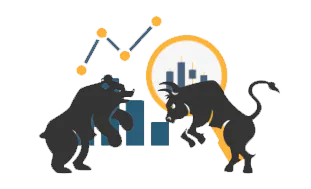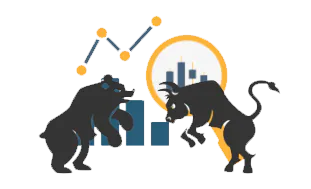 CFDs are commonly used by investors who want to short stocks. Most markets in general impose restrictions on short-selling for stocks – and it is normally very troublesome to initiate an equity short in the market. For instance, an investor would have to inform their broker of their intention to short, procure shares for borrowing and subsequently informing the broker when they have brought back the shares to settle the short.
CFDs circumvent all of these troublesome issues – all you need to do is to is focus on what you want to long or short & initiate the trade. We'll settle the rest for you. Another benefit of trading Equity CFD is being able to long and short more than 5,000 contracts from one account. We also do not quote additional spreads on top of prevailing market prices.
World Indices CFD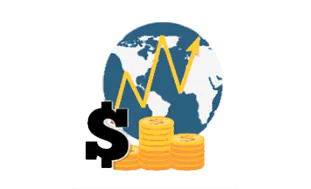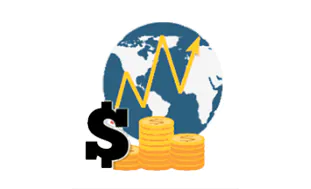 Indices are a great way to participate in the performance of an overall market if you do not want to go through the hassle of doing research on individual stocks. An extremely popular Index that many of our clients trade is the Straits Times Index SGD5 CFD (STI CFD). The Straits Times Index is a capitalisation-weighted stock market index that is commonly regarded as the benchmark index for the Singapore stock market. Visit here to understand more about STI CFD as we outline the benefits of trading this CFD product. 
World indices CFD are useful in the sense that they tend to react quickly to major economic news – so traders can easily trade them in. Additionally, from a diversification standpoint, indices are less risky than individual stocks which have unsystematic risk – this risk can be largely eliminated if you purchase an index.
Commodities CFD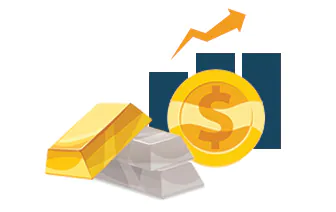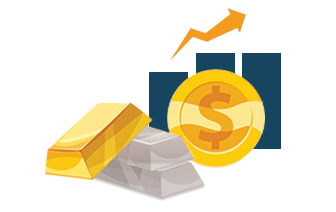 The commonly traded commodities are typically Gold, Silver and Oil. While most commodities are traded on futures, there are some benefits to trading commodities via CFDs. Unlike CFDs where you trade just on the price of the particular commodity, both parties on a futures contract must fulfil the conditions of the contract.
If you are not familiar with the futures contract and choose physical settlement instead of cash based settlement, you might end up with a truckload of oil barrels at your door!
FX CFD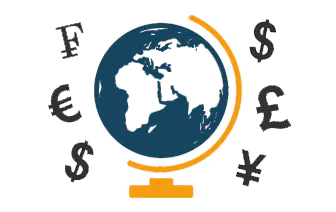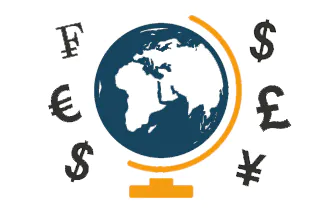 Forex (FX) is the largest & most liquid financial market in the world. People participate in this market for various reasons, but the largest volume of trades comes from speculators who trade the currency pairs. The FX market is open 24 hours a day, 5 days a week.
There's not much difference in trading Forex vs FX CFDs, but we will recommend that you check out our newly launched FX CFDs where we offer very competitive spreads for some of the major currency pairs. Click here to read this article to understand the basics of FX CFD trading! Best of all? No commission and finance charges for opening your FX CFD positions with us! 
The Current State of The Market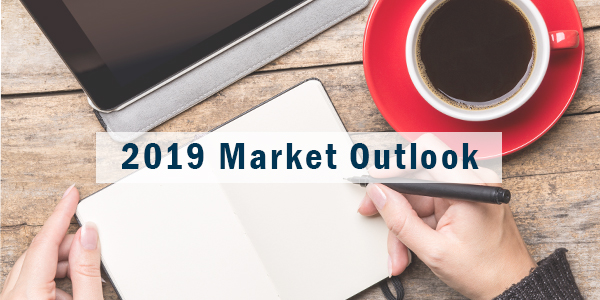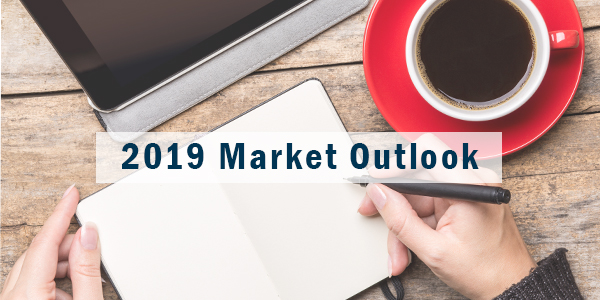 The market in the past year can be summarized in one word – volatile.
Despite signs of slowing global growth this year – we are still increasingly seeing stock valuations rise. Slowing growth and increasing stock prices usually do not go hand in hand. However, central banks, especially the Fed, has proactively taken measures to reverse their monetary policy stance from last year, from tightening rates to easing rates. This measure has helped to boost asset prices across the board.
The current stock market bull run is already the longest on record in history. We are firmly in the late cycle of this bull-run as exemplified by some of the economic/macro indicators such as unemployment rates and slowing corporate earnings.  It would be downright naïve to think that the stock market will continue to rise indefinitely – and it would be prudent for investors to have the necessary and available tools on hand to combat a falling market. Enter CFDs, where investors can gain downside protection by opening short positions.
What are CFDs and How Do You Open An Account?
Before starting to use CFDs, here are some terms about CFDs you should be familiar with.
Margin: Almost all CFDs are traded on margin in Phillip Securities Pte Ltd (PSPL). Essentially, each contract has a margin requirement attached to it. For instance, DBS has a 10% margin requirement in PSPL. If you were to purchase $10,000 shares of DBS, you would only need $1,000 in your CFD account to open the position. It is important to note that if you suffer losses that cause your account to dip below the maintenance margin, your broker will give you a call to top up your CFD account to maintain the position, commonly known as a margin call.
Leverage: Due to the nature of margin on CFDs, your gains and losses are magnified accordingly by the margin requirement of the contract. It is paramount for any investor to manage their risk accordingly – don't take on more leverage than you can handle!
Stop Limit Orders: Good traders use stop limit orders on both their long and short positions to limit their losses.  Stop Limit Orders are triggered when the price of the CFD reaches a price specified by you. Before you even enter a trade, you should already have a stop limit in mind. Whichever trading strategy you use, as long as you limit your losses, you'll be likely to be profitable in the long run.
Open a CFD Account now!
Opening a CFD account with PSPL is easy – everything can essentially be done online. If you do not have an existing trading account with us, you can apply for one online here – it's really simple and can be done within 10 minutes! If you already have an existing account, you can opt in for a CFD account online easily by logging into your trading account and navigating to the CFD tab.
New customers to CFDs will need to complete a Customer Knowledge Assessment (CKA) and Risk Fact Sheet to trade CFDs as this is a regulatory requirement in Singapore. For more information, please click here to find out how you can complete this.
What are the Perks of Opening a CFD Account with Us?
To help you start off your trading journey, here are some exclusive perks that you will enjoy as our client!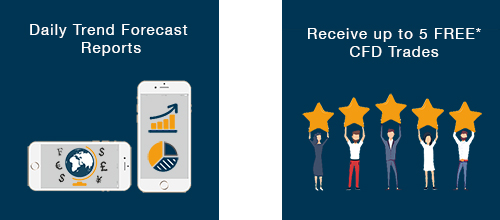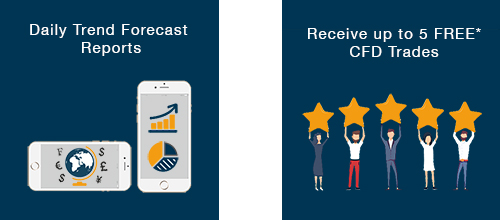 As our client, you will receive exclusive Daily Trend Forecast Reports on Stocks, Indices, and Forex. Be updated with the latest market analysis and insights powered by Trading Central.
What's more, fund your new CFD account with a min of SGD5,000 within 2 weeks of account opening to enjoy up to 5 free CFD Trades* with us!
*T&Cs apply.
Be sure to check out our CFD Promotions Page to be updated with the latest deals and rewards!
CFDs are a great way to invest and trade in the markets and if used correctly, they can easily turn a small investment into a huge one. Do reach out to us if you want to find out more about CFDs and we'll be happy to share with you more about what we think about the market and interesting opportunities to capitalize on! There are also FREE CFD seminars which you can attend to learn more about this derivative product!
Begin your Trading Journey with us!
Disclaimer
This material is provided to you for general information only and does not constitute a recommendation, an offer or solicitation to buy or sell the investment product mentioned. It does not have any regard to your specific investment objectives, financial situation or any of your particular needs. Accordingly, no warranty whatsoever is given and not liability whatsoever is accepted for any loss arising whether directly or indirectly as a result of your acting based on this information.
Investments are subject to investment risks. The risk of loss in leveraged trading can be substantial. You may sustain losses in excess of your initial funds and may be called upon to deposit additional margin funds at short notice. If the required funds are not provided within the prescribed time, your positions may be liquidated. The resulting deficits in your account are subject to penalty charges. The value of investments denominated in foreign currencies may diminish or increase due to changes in the rates of exchange. You should also be aware of the commissions and finance costs involved in trading leveraged products. This product may not be suitable for clients whose investment objective is preservation of capital and/or whose risk tolerance is low. Clients are advised to understand the nature and risks involved in margin trading.
You may wish to obtain advice from a qualified financial adviser, pursuant to a separate engagement, before making a commitment to purchase any of the investment products mentioned herein. In the event that you choose not to obtain advice from a qualified financial adviser, you should assess and consider whether the investment product is suitable for you before proceeding to invest and we do not offer any advice in this regard unless mandated to do so by way of a separate engagement. You are advised to read the trading account Terms & Conditions and Risk Disclosure Statement (available online at www.poems.com.sg) before trading in this product.
Any CFD offered is not approved or endorsed by the issuer or originator of the underlying securities and the issuer or originator is not privy to the CFD contract. This advertisement has not been reviewed by the Monetary Authority of Singapore (MAS).